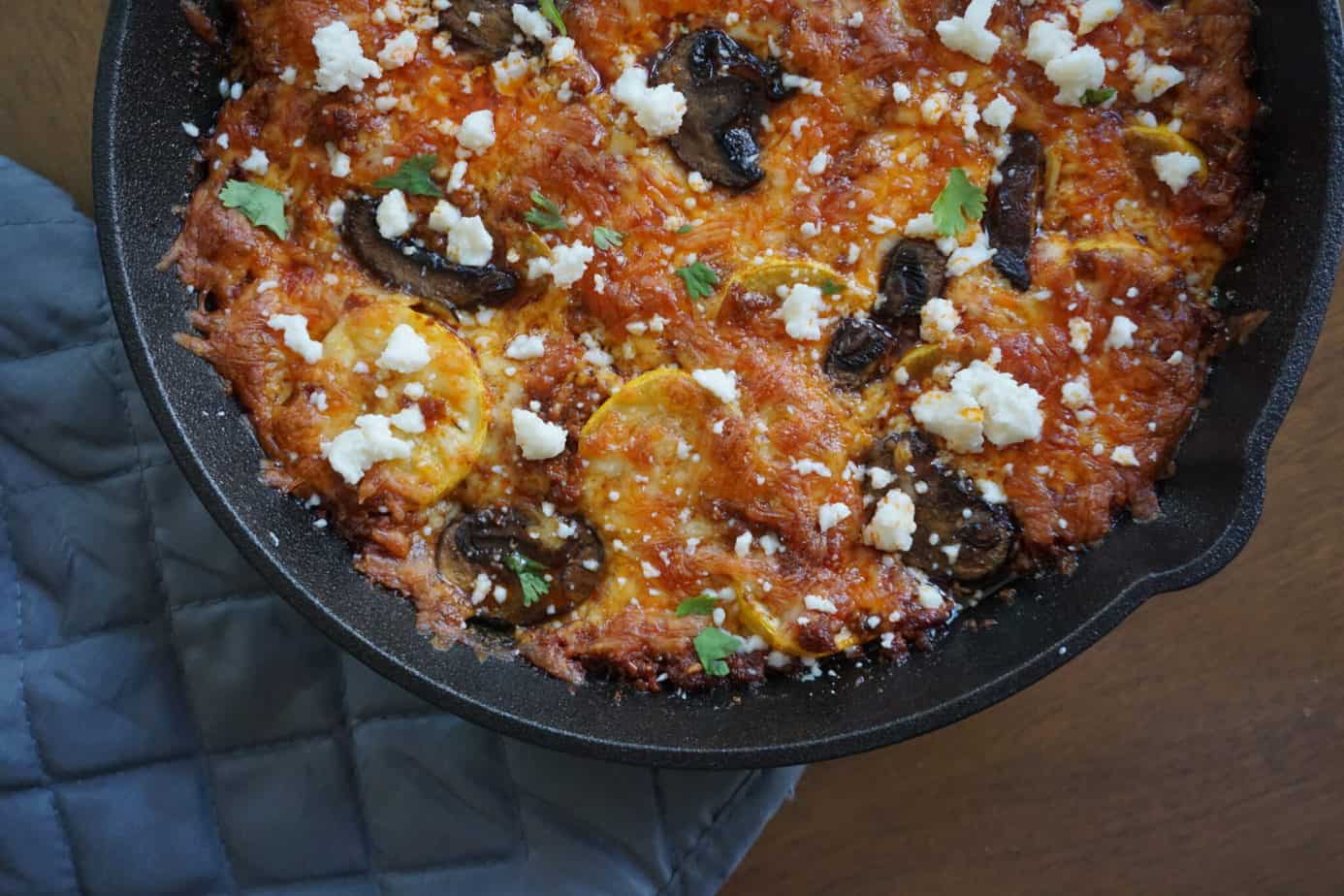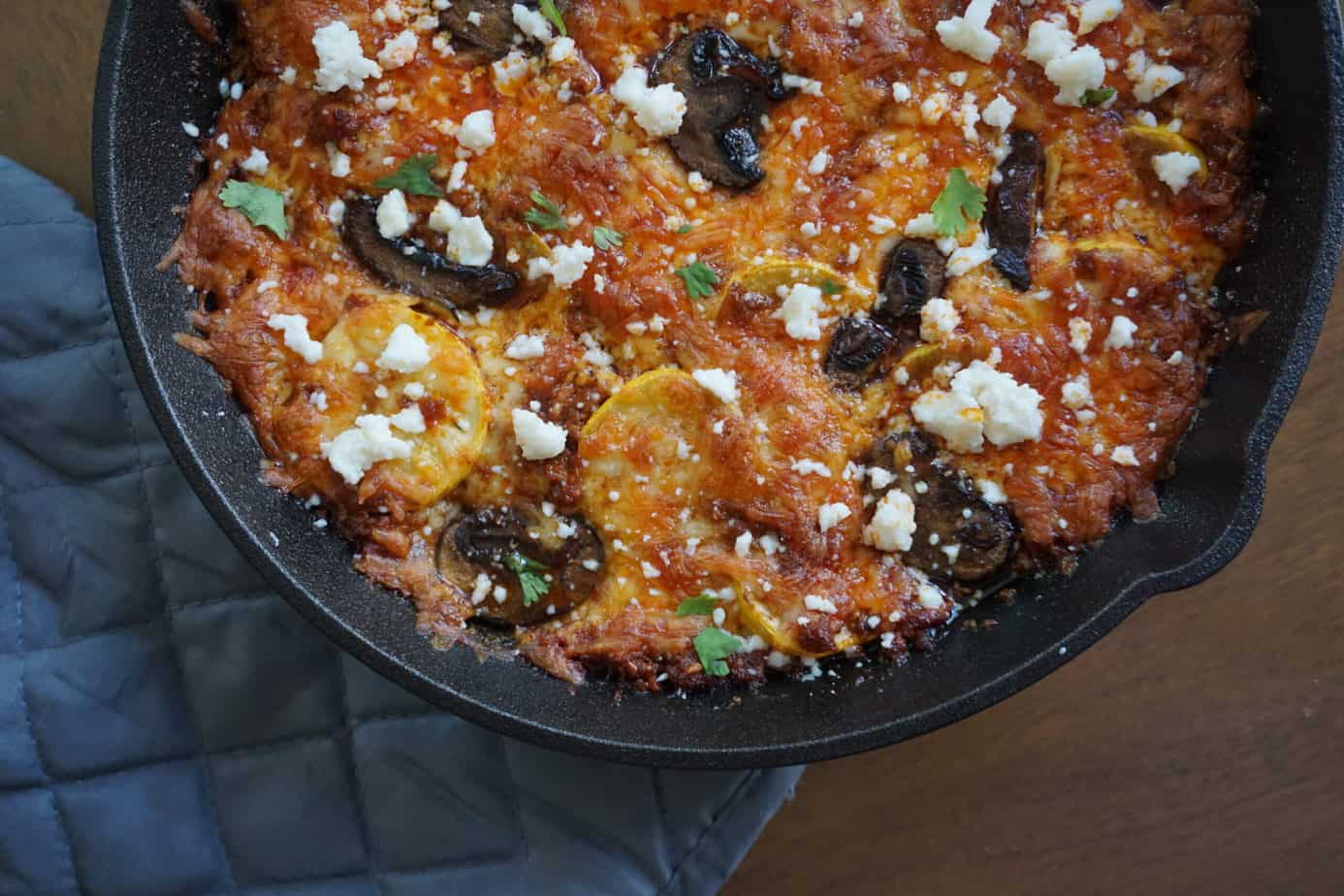 Cheesy Chorizo & Squash Casserole!
This 4- ingredient keto cheesy chorizo & squash casserole is filled with yummy flavors and easy to make.
Monterey jack cheese, chorizo and yellow squash combine for the perfect flavor combination.
All in one pan, it's a delectable and comforting easy dinner idea.
What is Chorizo?
Chorizo is a type of pork sausage, but you can also get it in the form of beef. It's super flavorful and rich, so best to tone down those sausage vibes with some cheesy goodness and squash.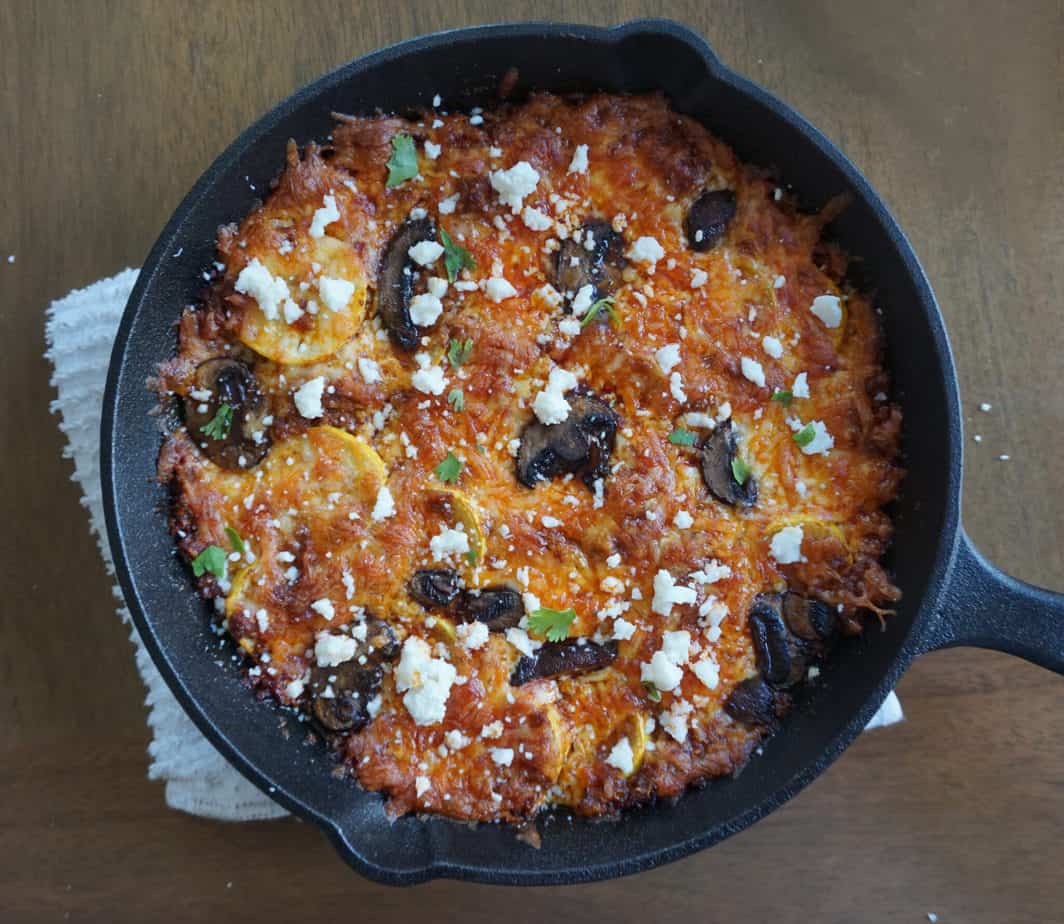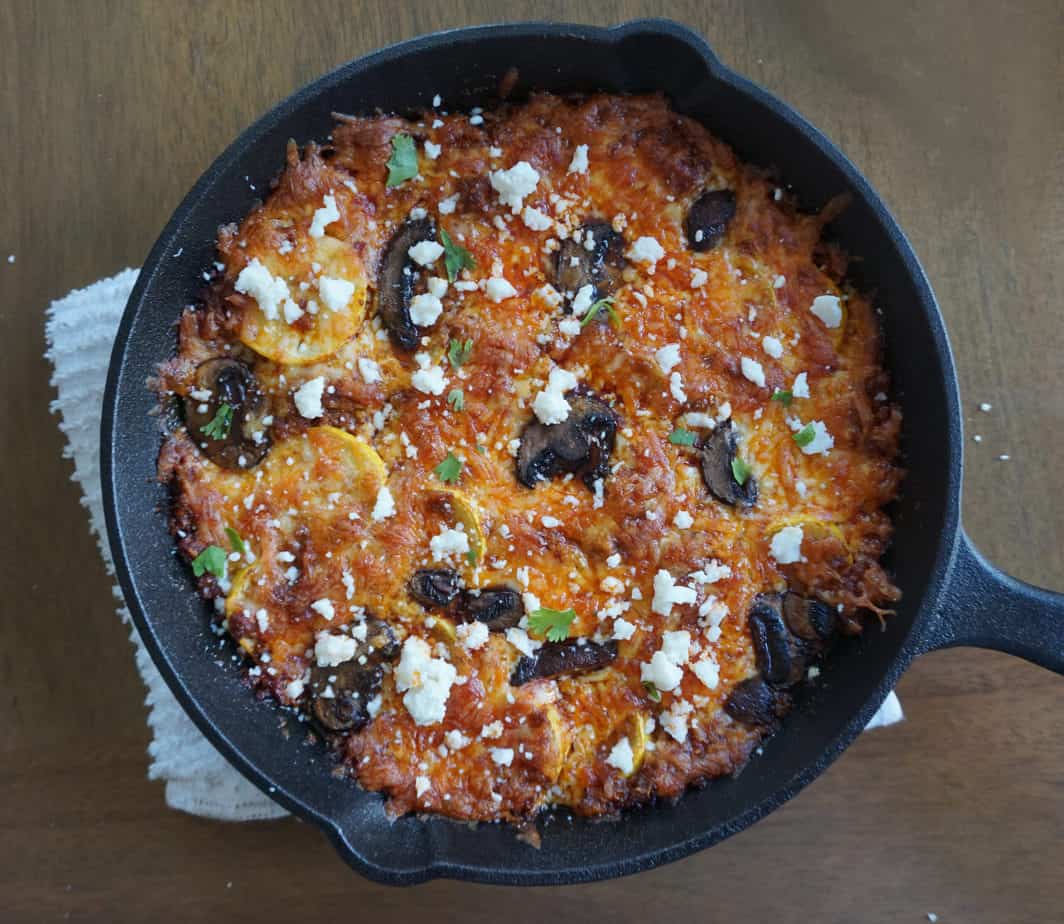 Is chorizo keto?
Chorizo is perfect for keto breakfast or dinner, adding that extra spice to bland veggies like squash or zucchini. If you like the spicy, this keto cheesy chorizo and squash is for you. The cheese and cilantro add in an extra bit of flavor for this easy one-pan meal.
How do I prepare chorizo?
Chorizo from your local grocery store usually comes in plastic packages and is definitely affordable (about $2-$3 per pack).
You'll want to fry it up and add in your squash. If it gets too greasy for you, just drain the excess and continue on.
For this recipe, drain and add in your squash and cheese, with mushrooms on top. For additional kicks, add in a bit of onion too.
What are some other ways to prepare chorizo?
For breakfast: You can easily make chorizo con huevos (chorizo with eggs) alongside a low-carb tortilla with cheese, cilantro and onions.
Lunch/dinner: Chorizo with cream cheese and extra monterey jack cheese on top bakes to perfection as a nice dipping sauce for veggies.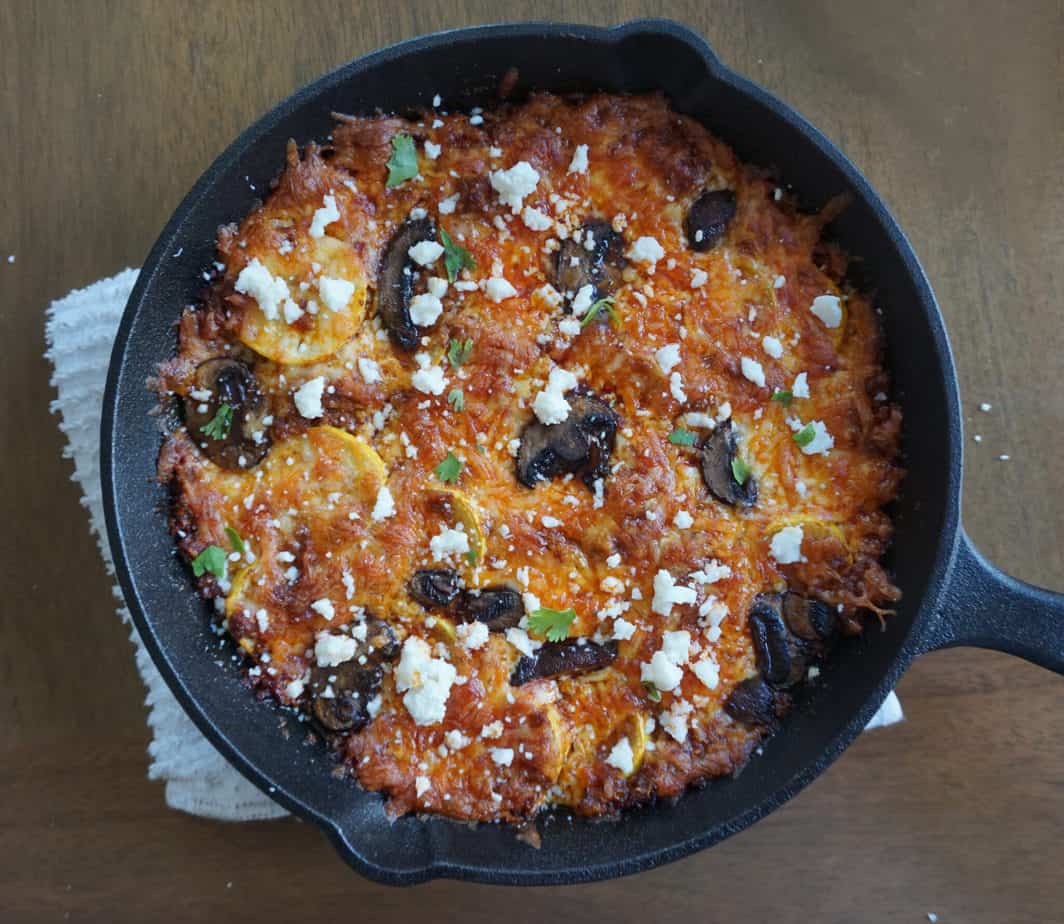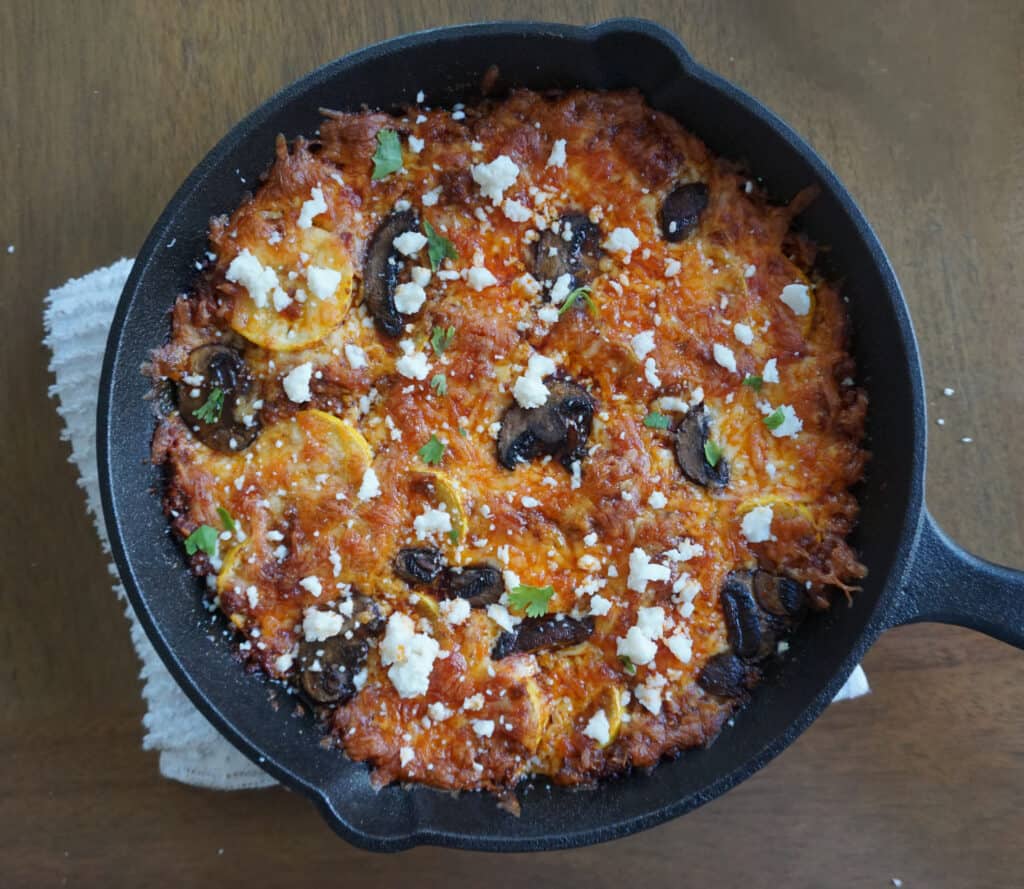 What can I serve with cheesy chorizo and squash?
If chorizo is a bit spicy for you, then I recommend adding in some sour cream, avocado, or a low-carb ranch dressing to the mix.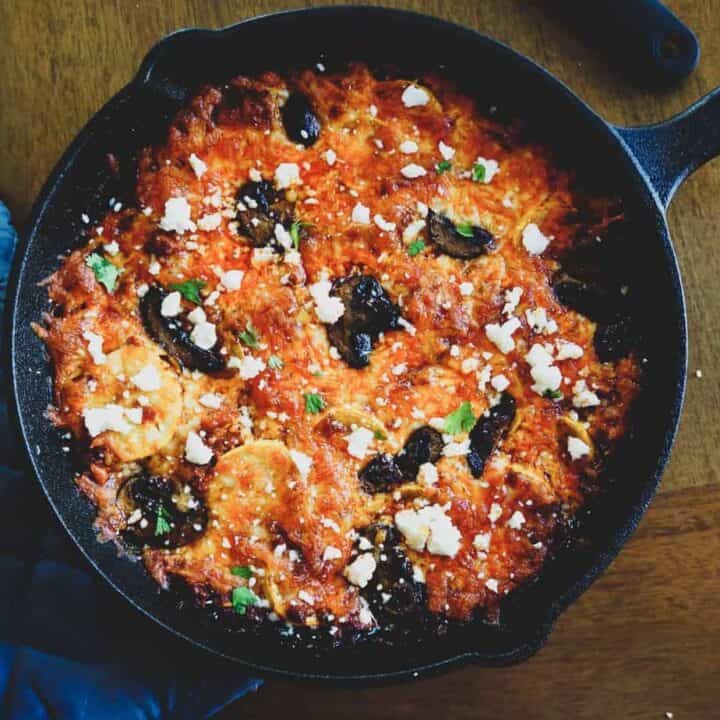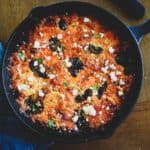 Cheesy Chorizo & Squash Casserole
4- ingredient cheesey monterey jack cheese, chorizo and yellow squash casserole. All in one pan, a delectable and comforting easy dinner idea.
Ingredients
1

large yellow squash

18

oz

pork chorizo (2 pkg)

½

cup

portobello mushrooms

¾

cup

monterey jack cheese, shredded

¼

cup

queso fresco, optional

1

tbsp

cilantro, optional for garnish
Instructions
Preheat oven to 350ºF.

In a cast-iron skillet, cook chorizo on med-high heat for about 8 minutes.

Remove and add squash slices, mushrooms and Moneterey jack cheese on top. Bake until cheese is golden.
Nutrition
Calories:
569
kcal
Carbohydrates:
6
g
Protein:
34
g
Fat:
44.2
g
Saturated Fat:
17
g
Cholesterol:
104
mg
Sodium:
1356
mg
If you like this cheesy chorizo casserole, you'll love:
This recipe was inspired by none other than Betty Crocker.