5-minute keto fast chunky guacamole dip
Think you need special equipment or several ingredients to make a fast keto chunky guacamole? Nada.
This quick and easy chunky guacamole recipe calls for only 4 ingredients and super easy.
No need to go to your local Mexican restaurant to get delicious guacamole; it can be made right in your home. Easily pairs well with a steak or shrimp fajitas (see our quick recipe here).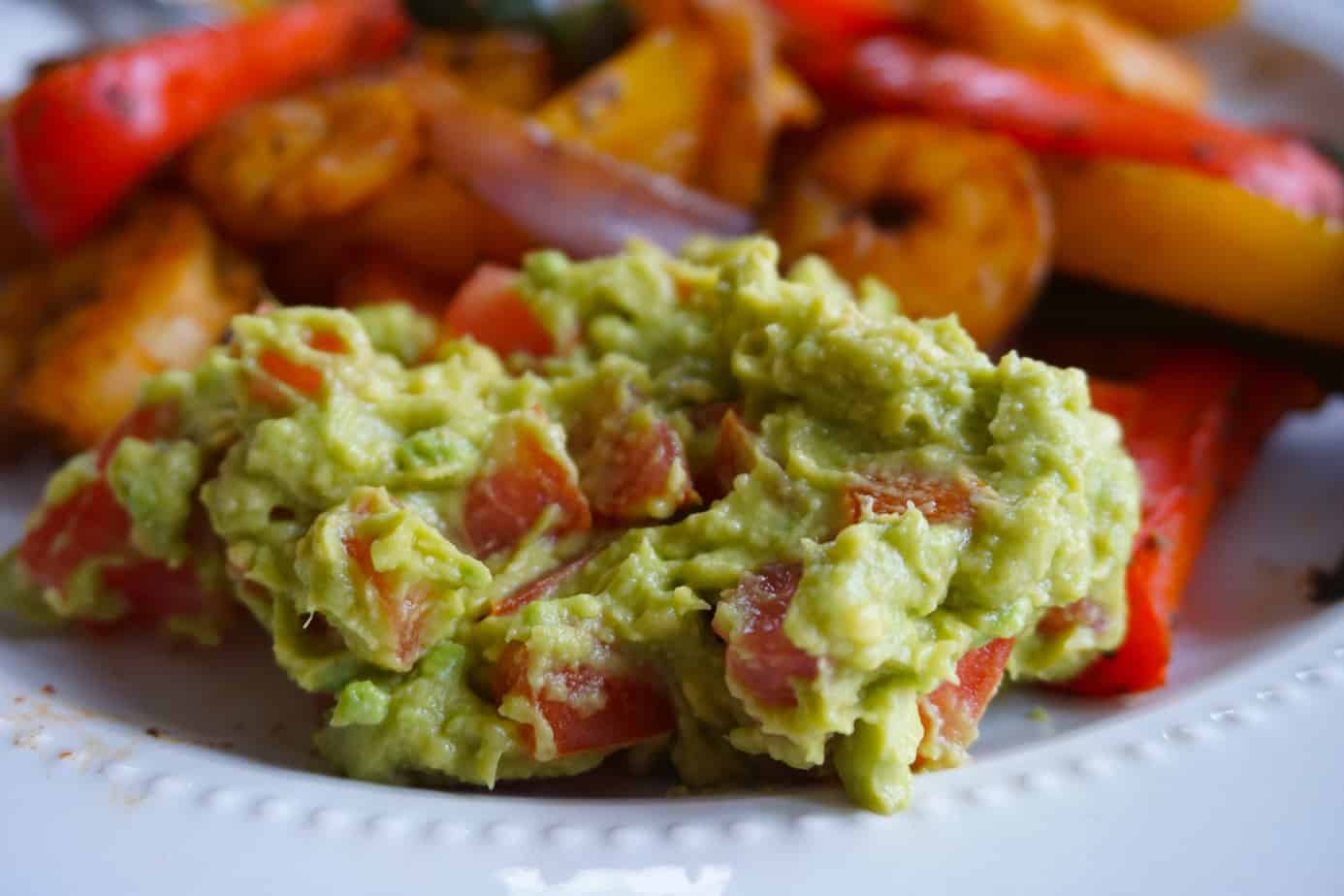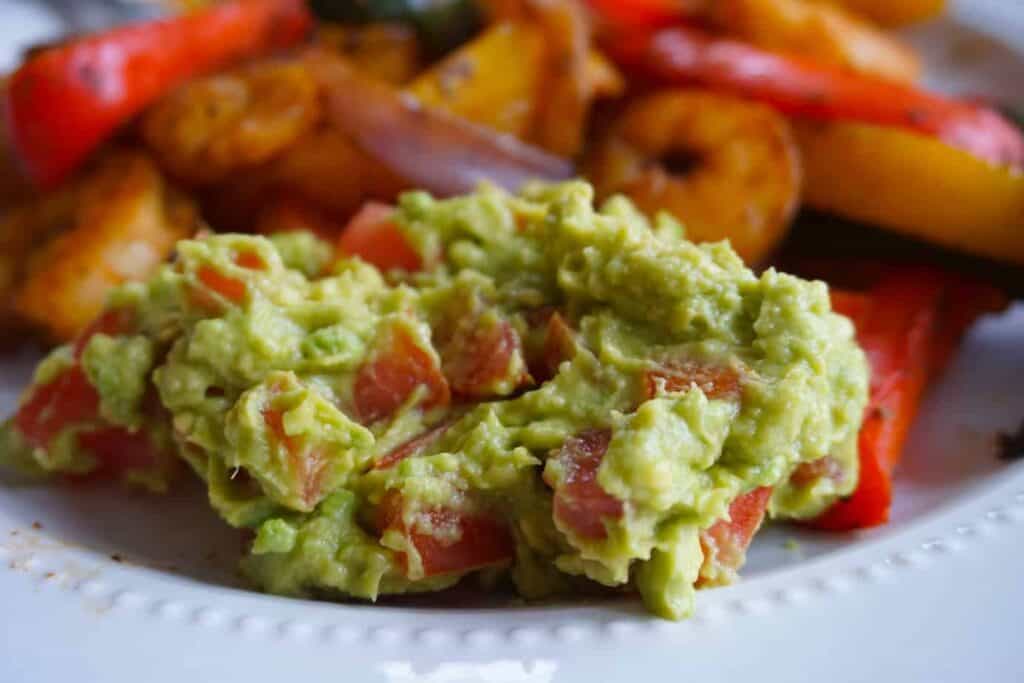 How do I make fast and easy guacamole?
I like my guacamole chunky; it keeps all the beautiful flavors. But first, peel your avocado. That's the trickiest part of this recipe, and, it's not even tricky at all!
How do I peel an avocado?
Not sure how to peel an avocado? Check out this fast tutorial:
After peeling your avocado, simply mix the ingredients together, keeping the tomatoes intact if you prefer your guac chunky like I do.
What can I serve guacamole dip with if I am on a keto diet?
If you're on a strict keto diet, serve this fast and easy guacamole dip with:
as a topping for bundles burgers
with cheese crisps
or as a dip for pork rinds (also keto friendly)
How do I make easy guacamole with only a few ingredients?
use salsa, diced tomatoes or Rotel instead of tomatoes
add in some cilantro
make it with lemon juice (or without lime juice) if no lime juice is available
use fresh garlic for your guacamole instead of garlic powder
add in onion or leftover pico de gallo instead of tomatoes
make guacamole with a bit of mayo for extra creaminess
How do I make a spicy guacamole?
If you're into spiciness like my family, you can mix in any of the following for extra fiery guacamole:
Sriracha
your favorite hot sauce
jalapeno peppers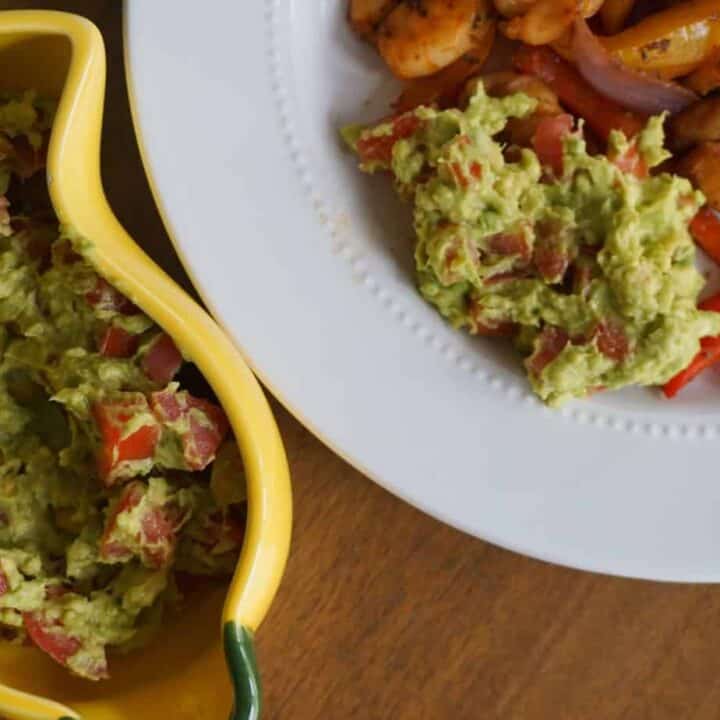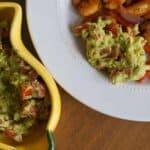 Chunky Guacamole
4-Ingredient easy homemade guacamole
Instructions
Mash avocado in bowl and combine other ingredients. Serve.
Nutrition
Calories:
121
kcal
Carbohydrates:
3.4
g
Protein:
1.9
g
Fat:
10
g
Saturated Fat:
2.1
g
Sodium:
7
mg
Fiber:
4.3
g
If you like chunky guacamole, you'll love: