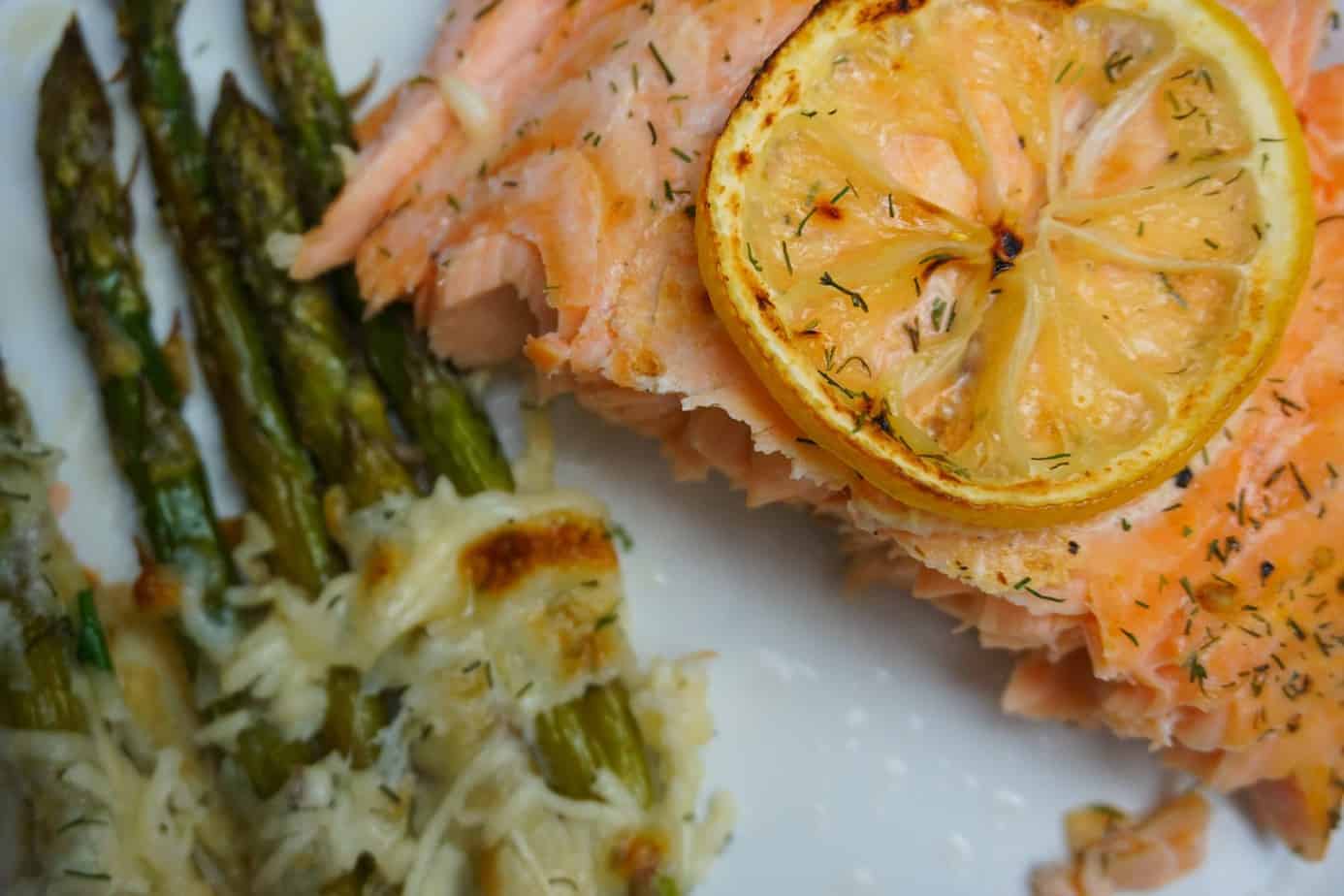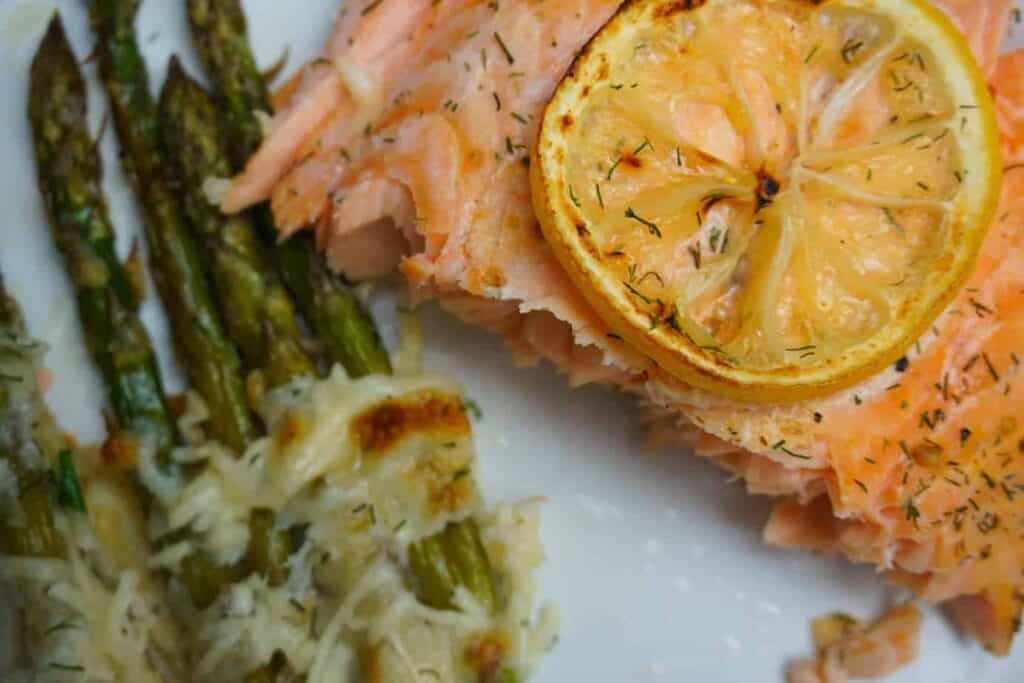 This salmon and cheesy asparagus bake is the easiest dinner. There's nothing better than relaxing after a long day of work, then come home and spend hours of cooking. Kidding!
We want to make our lives easier, so one-pan dinner ideas are a great way to get to spend the extra time with your family. This salmon and cheesy asparagus is rich with flavor, but an easy addition to a busy workweek.
What kind of cheese is good with asparagus?
In this recipe, we use a blend of cheeses. However, you may want to try one of the following Italian cheeses, such as:
Pecorino Romano
Parmesan
Asiago
Fontina
Mozzarella
How do I make salmon and asparagus in one pan?
You'll want to make sure to bake the salmon and asparagus long enough to cook fully, about 12-15 minutes.
Next, add the cheeses and broil for the last 5ish minutes. This gives the lemons a nice caramelization and melts the cheeses to perfection.
You'll want to keep a very close eye on the dish for the broiling portion. Enjoy!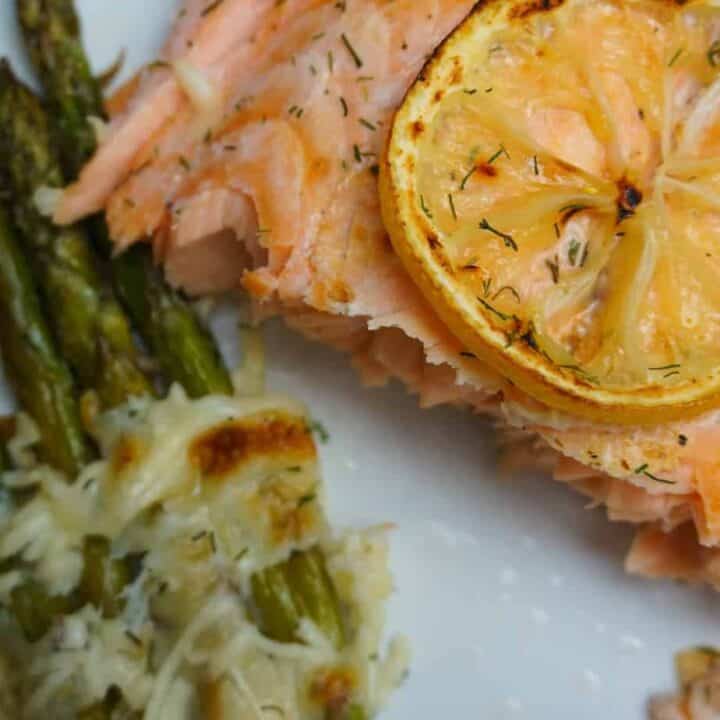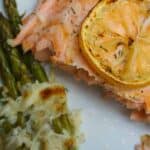 One Pan Keto Salmon & Parmesan Asparagus
One-pan salmon and parmesan asparagus baked to perfection.
Ingredients
1 1/2

lb

salmon

1/2

lb

asparagus

1/2

cup

mozzarella cheese, shredded

1/2

cup

shredded parmesan cheese

1

tbsp

garlic powder

1

tsp

dill weed

3

slices lemon

1

tbsp

olive oil, to coat pan

1

tbsp

lemon pepper

1

tbsp

lemon juice
Instructions
Preheat oven to 420 degrees. Coat pan with olive oil.

Place salmon and asparagus with garlic powder, lemon pepper and lemon slices on top. Give asparagus a toss in the oil. Squeeze lemon juice on top.

Bake for 15 minutes. Remove and place cheese on asparagus. Broil for another 5 minutes.

Garnish with dill weed.
Nutrition
Calories:
453
kcal
Carbohydrates:
3.2
g
Protein:
93.6
g
Saturated Fat:
5
g
Cholesterol:
208
mg
Sodium:
230
mg
Fiber:
2
g
If you like seafood recipes, you'll love:
This dish was inspired by All Recipes Super Simple Salmon.