These Almond Flour Chocolate Chip Muffins are keto-friendly, sugar-free muffins crispy from the outside and soft from the inside. These are super easy to make, and you can store them for later as well. Enjoy them for breakfast or as a snack, or on the go!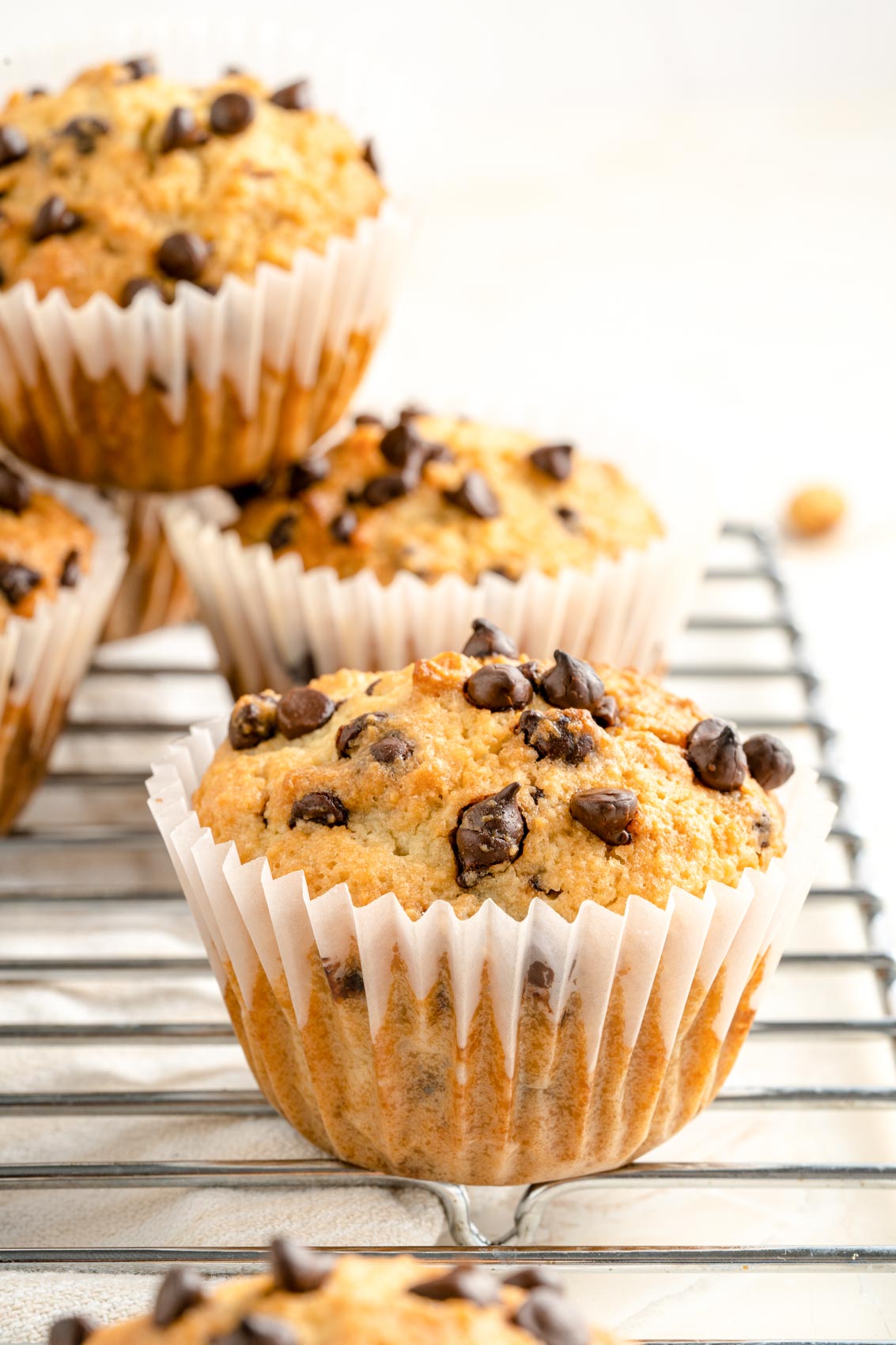 sugar-free almond flour muffins
Who doesn't love a freshly baked delicious Chocolate chips muffin? You can find lines in front of the bakery or café all wanting chocolate chip muffins. Not all muffins at cafés or bakeries are keto and gluten-free despite the flavor. So, if you are looking for a gluten-free muffin recipe, we have just the right one for you.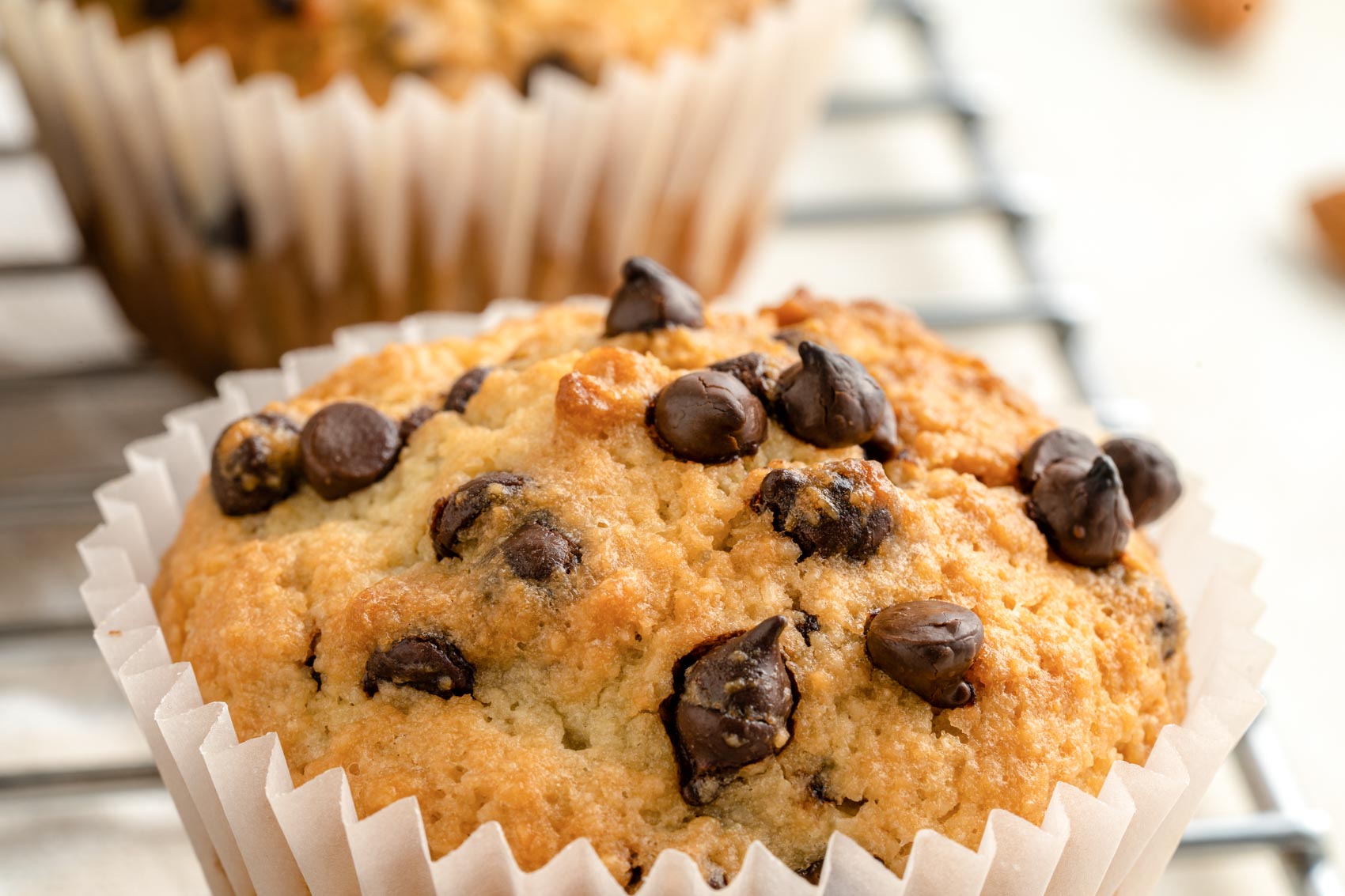 muffins vs. cupcakes
Most people confuse between cupcakes and muffins. Well, from the first look, the two seem a little different from each other. When cupcakes are small and sophisticated, muffins are quite large with a big top.
Cupcakes are soft and super easy to bite into. They melt into your mouth.
The muffins, however, are dense in texture and biting into them requires a little effort. Cupcakes are mostly enjoyed cold, whereas muffins can be enjoyed both warm and cold. 
ingredients
Most of the ingredients for sugar-free chocolate chip muffins you'll most likely already have on hand!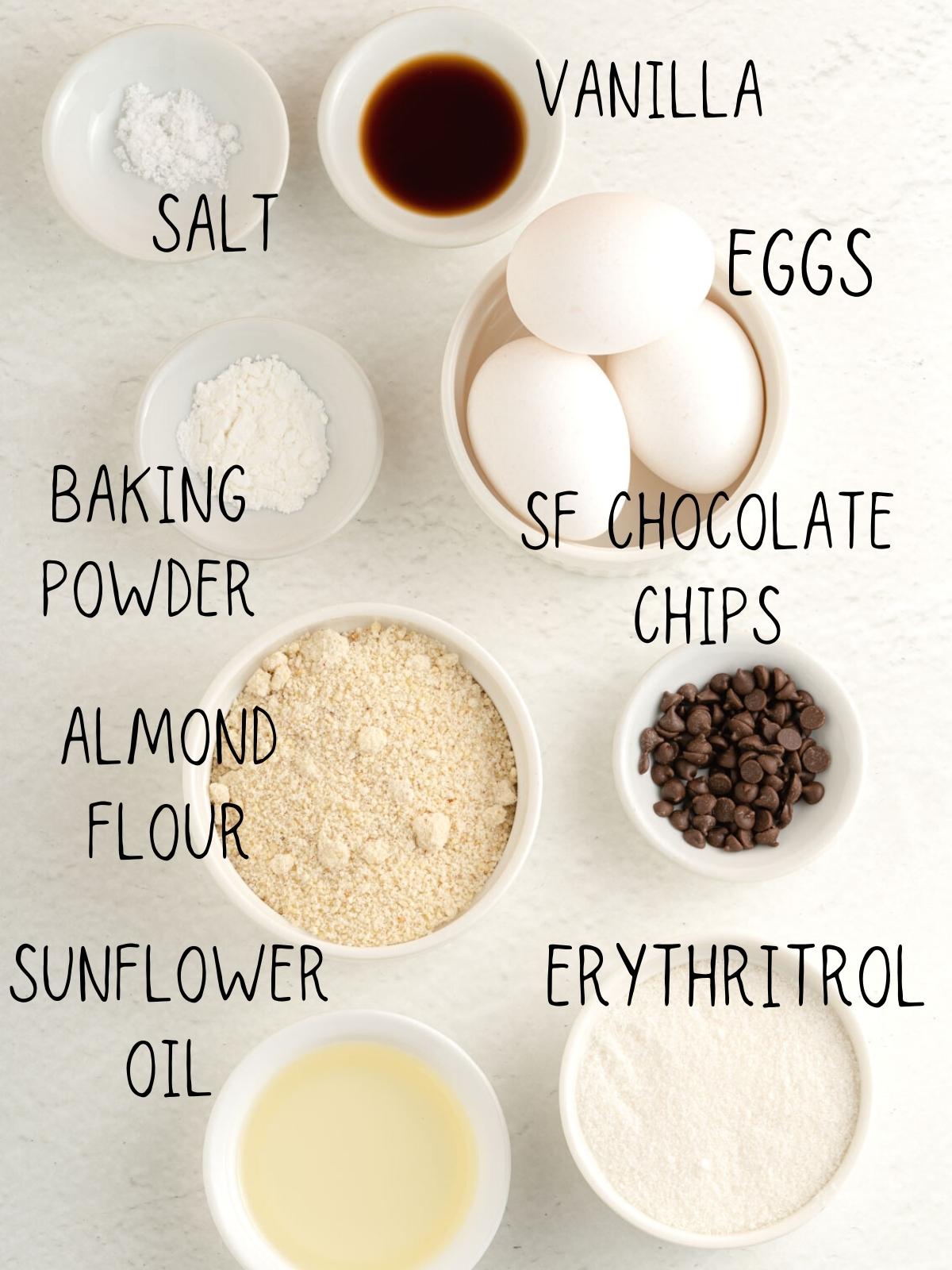 instructions
Before you begin, preheat your oven to 350F and line your muffin tin with muffin liners.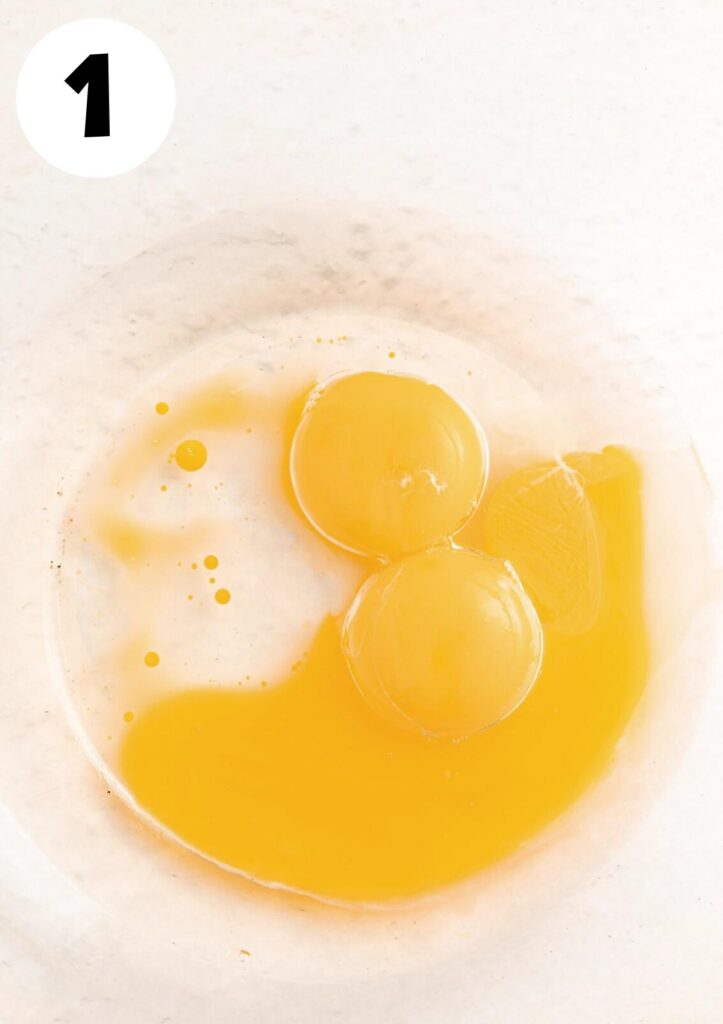 healthy gluten-free muffins
Gluten is a naturally occurring protein found mainly in grains like wheat, barley or rye. Although gluten has no effect or doesn't provide any health benefits to the majority of people, a few people are allergic to gluten. This allergy can cause small intestine inflammation. This allergy is also known as Celiac disease.
To stay gluten-free, replace all-purpose flour with gluten-free flour. Although you can find gluten-free all-purpose flour in grocery stores, I recommend using almond flour!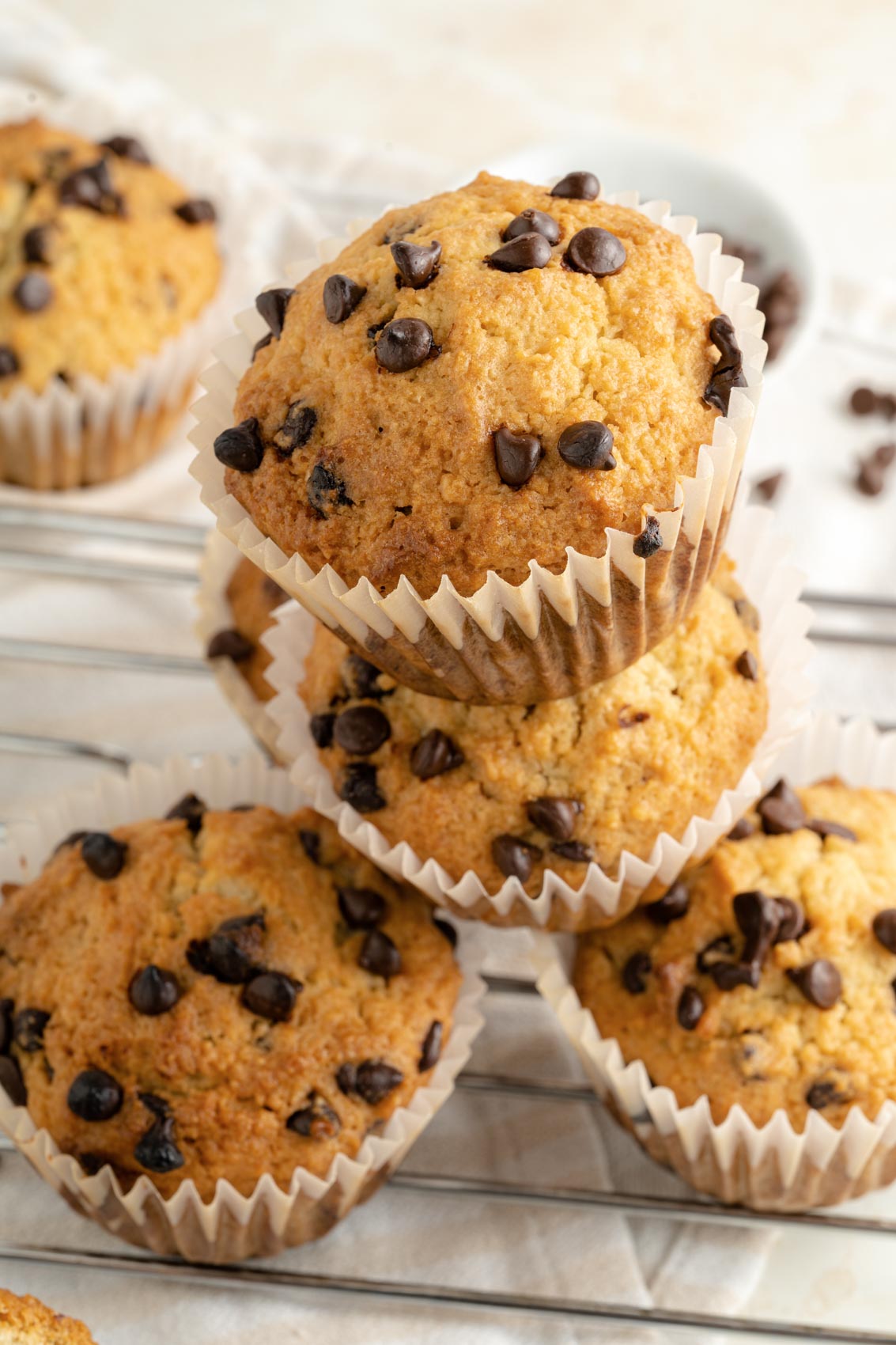 is almond flour gluten-free?
Almond flour is 100% gluten-free and is also loaded with several minerals, vitamins and other nutrients. Plus, if you offer the right texture of muffins and no one will notice you have used almond flour. You can easily buy it from any grocery store.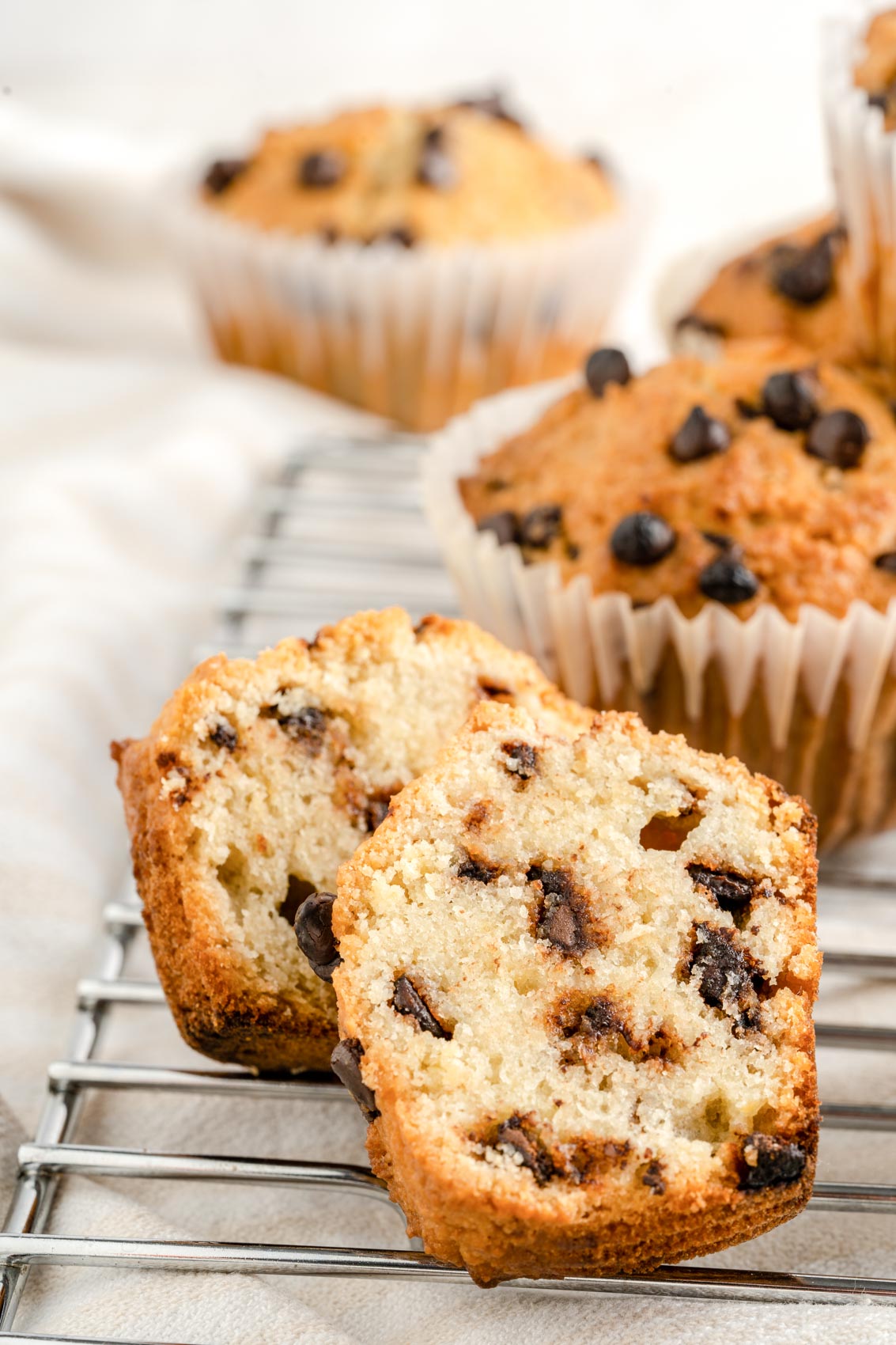 Recipe substitutions
Here are a few ingredients that you can substitute in this recipe:
Erythritol: Erythritol is a sugar-free ingredient that offers sweetness without the negative effects of added sugar. You can replace it with either granulated monk fruit, white granulated sugar, or coconut sugar.
Sunflower oil: Sunflower oil works fine in this muffin recipe, but you can also substitute it with canola oil.
Eggs: Eggs are an essential ingredient available in almost every household. But if you don't want to use eggs, you can use Flax Seed Meal or Greek Yogurt.
Vanilla extract: Vanilla extracts add a nice flavor to any baked item. You can also use almond extract in its place.
Chocolate chips: you can also use white chocolate chips or chopped nuts like pecans, walnuts or dried fruits like raisins instead of chocolate chips.
are chocolate chips gluten-free?
Pure chocolate is gluten-free. However, when you are talking about chocolate chips, you are not talking about pure chocolate. Because there are so many ingredients, it's best to look into the ingredients.
To be on the safe side, it is better to check the package for "gluten-free". Many top brands offer this convenience.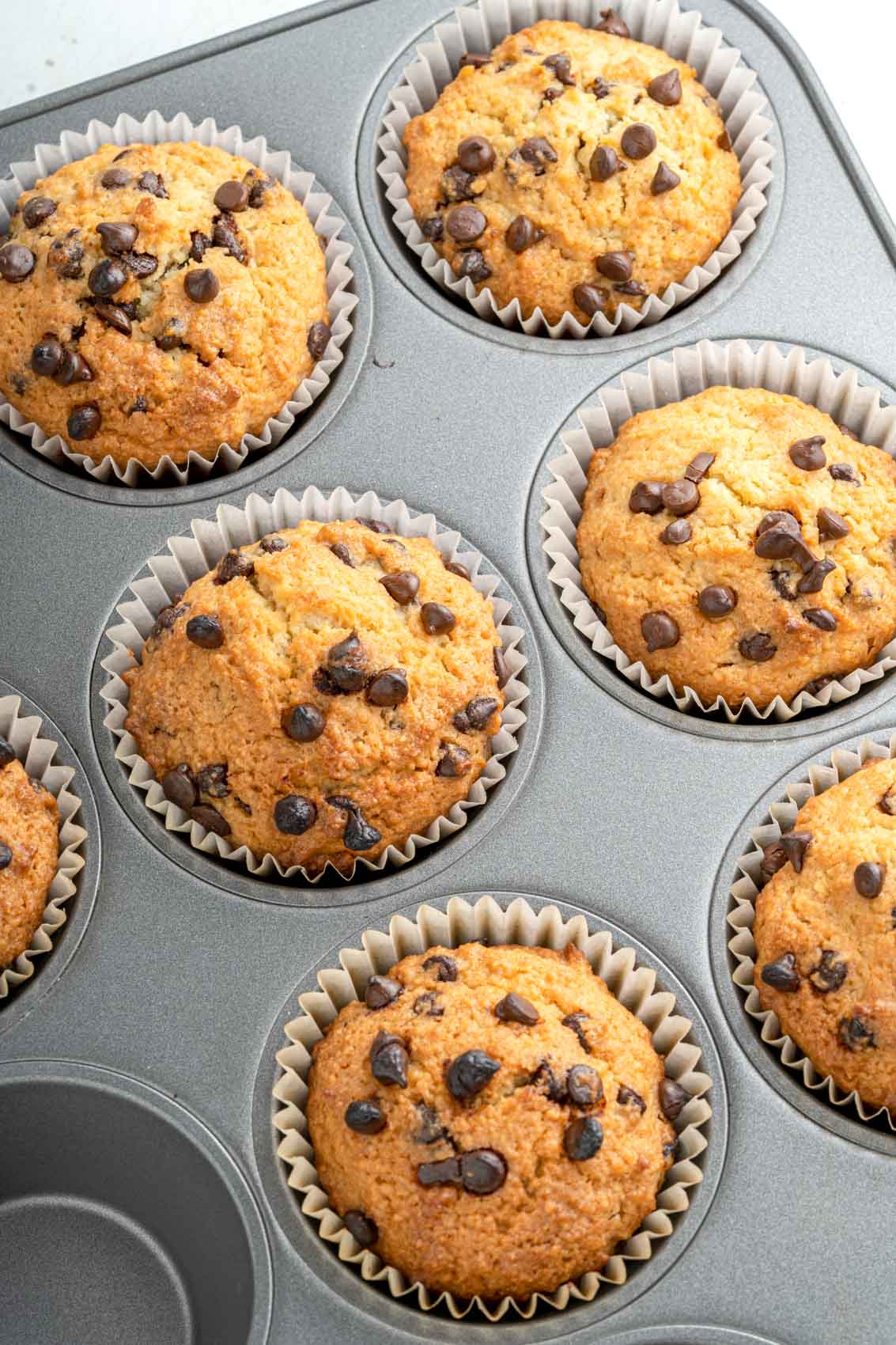 tips for making chocolate chip almond flour muffins
Making chocolate chip almond flour muffins is like making any other muffins. But here are a few things you should keep in mind to get perfect results:
Don't over-mix the batter. If you are unsure about the term "over mix", simply count the time you mix the batter. It mustn't go over 12. 
Once you place the muffins in the oven, don't open the oven door every 5 minutes to see how the muffins are working. Peak through the window only and let them bake for straight 20 minutes without any interruptions, or they won't rise.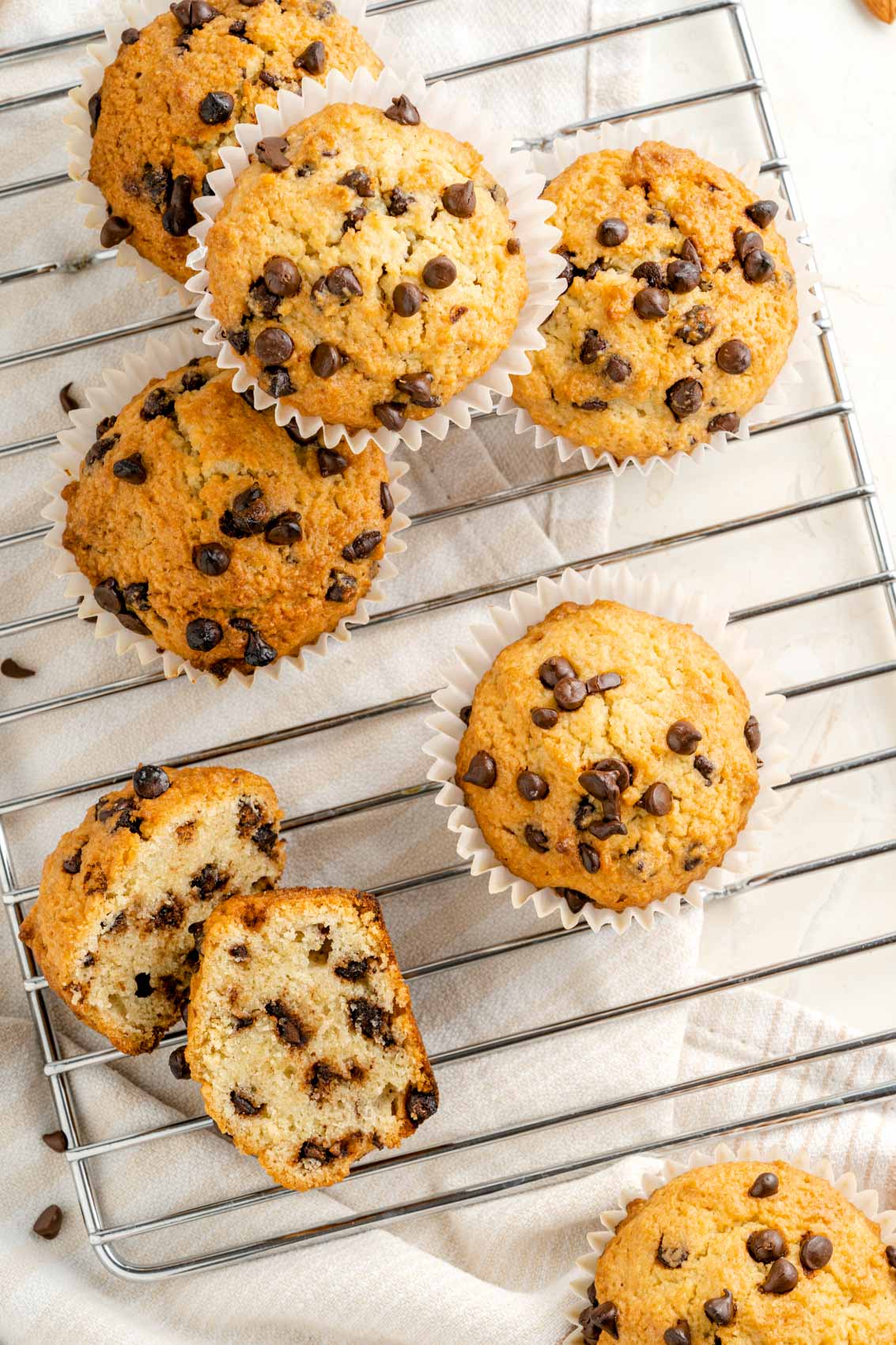 leftovers
Store the leftover muffins at room temperature on your kitchen counter, and they will last for up to 3 days. You can cover them and place them in the refrigerator for 7 days. Make sure you place the muffins in a single layer.
You can also freeze the muffins. Once they are completely cool, wrap them in aluminum foil and place them in a Ziplock bag. Freeze them for up to 3 months. Simply let them thaw and reheat them to enjoy!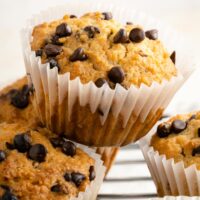 Sugar Free Chocolate Chip Muffins
Sugar Free Chocolate Chip Muffins are the perfect grab and go breakfast for low carb diets. Rich, fluffy and sweet muffins you must try!
Print
Pin
Rate
Instructions
Preheat the oven to 350F, and line a muffin tray with 8 muffin tins. Set aside.

Divide eggs from yolks. Take a medium-size bowl and mix the egg yolks with oil, granulated sweetener, vanilla extract, baking powder, and salt. The result will be a crumbly mixture. 

Beat the egg whites with an electric mixer until firm picks form a meringue in a different bowl. To know if the meringue is ready, turn the bowl upside down; it should fall or move at all.

Transfer ½ of the meringue into the crumbly mixture and gently mix. Then, fold in the rest until well combined.

Next, fold in the chocolate chips and stir to combine. Then, divide the batter into eight muffin tins.

Finally, bake the muffins for 25 to 27 minutes, or until an inserted toothpick comes out clean and the top is nicely brownish.

Let them cool before serving.
Notes
Tips
Don't open the oven door before the first 20 minutes of baking time to avoid your muffins from deflating.
Keep leftovers over the counter for up to three days or covered in the fridge for one week.
Nutrition
Calories:
341
kcal
|
Carbohydrates:
12
g
|
Protein:
8
g
|
Fat:
31
g
|
Saturated Fat:
4
g
|
Polyunsaturated Fat:
1
g
|
Monounsaturated Fat:
12
g
|
Trans Fat:
1
g
|
Cholesterol:
63
mg
|
Sodium:
172
mg
|
Potassium:
125
mg
|
Fiber:
3
g
|
Sugar:
5
g
|
Vitamin A:
89
IU
|
Calcium:
112
mg
|
Iron:
1
mg
more breakfast recipes…