These healthy keto cinnamon roll pancakes are the absolute best low carb pancakes you'll have!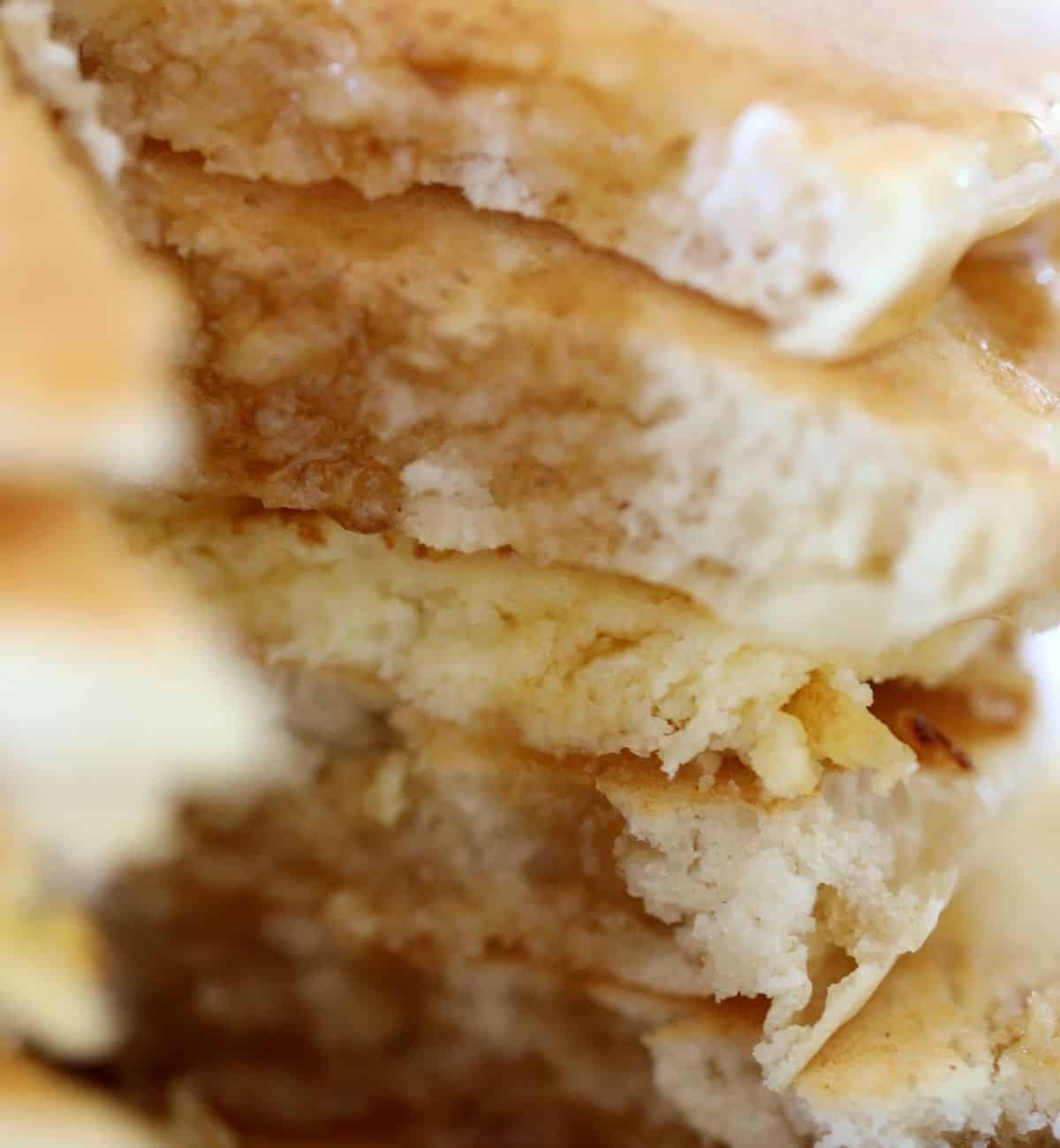 I've tried many keto pancake recipes, and many of them left me disappointed, but this easy breakfast recipe is amazing. In a lot of those recipes, you only taste the almond flour or they are too "heavy."
I wanted to find a nice balance for these, so I upped the cream cheese and they are the best low carb pancakes I've had.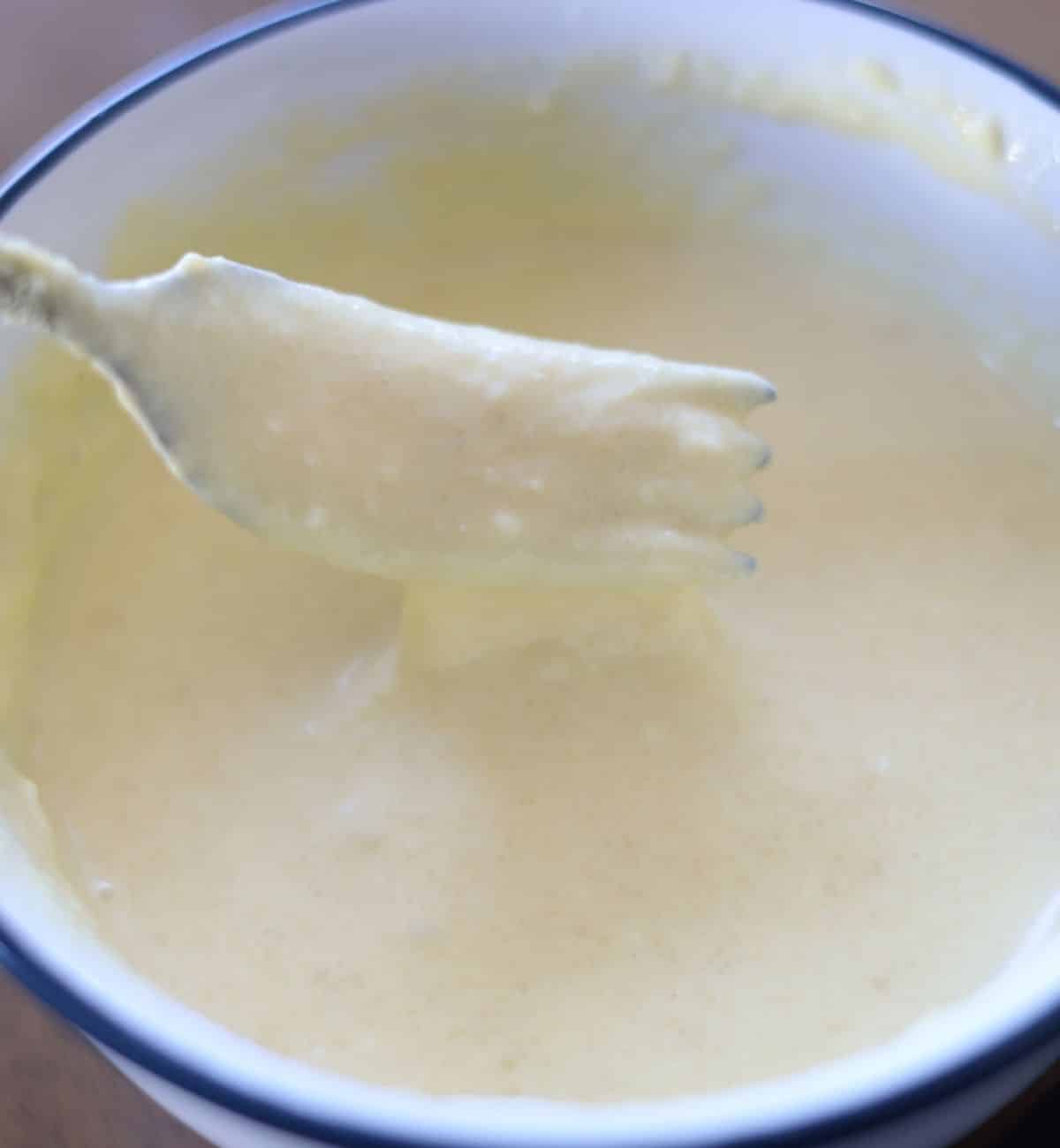 Is almond flour keto?
Yes, and a serving is only 2 g net carbs and 170 calories. Definitely keto! I also use almond flour for my sugar free chocolate chip muffins and gluten-free waffles.
How many calories do pancakes have?
Regular pancakes have about 64 calories each.
How many carbs do pancakes have?
Typically, if you order pancakes at a restaurant you're getting about 22 g of carbohydrates per pancake.
For each serving in this recipe there are only 3g. net carbs.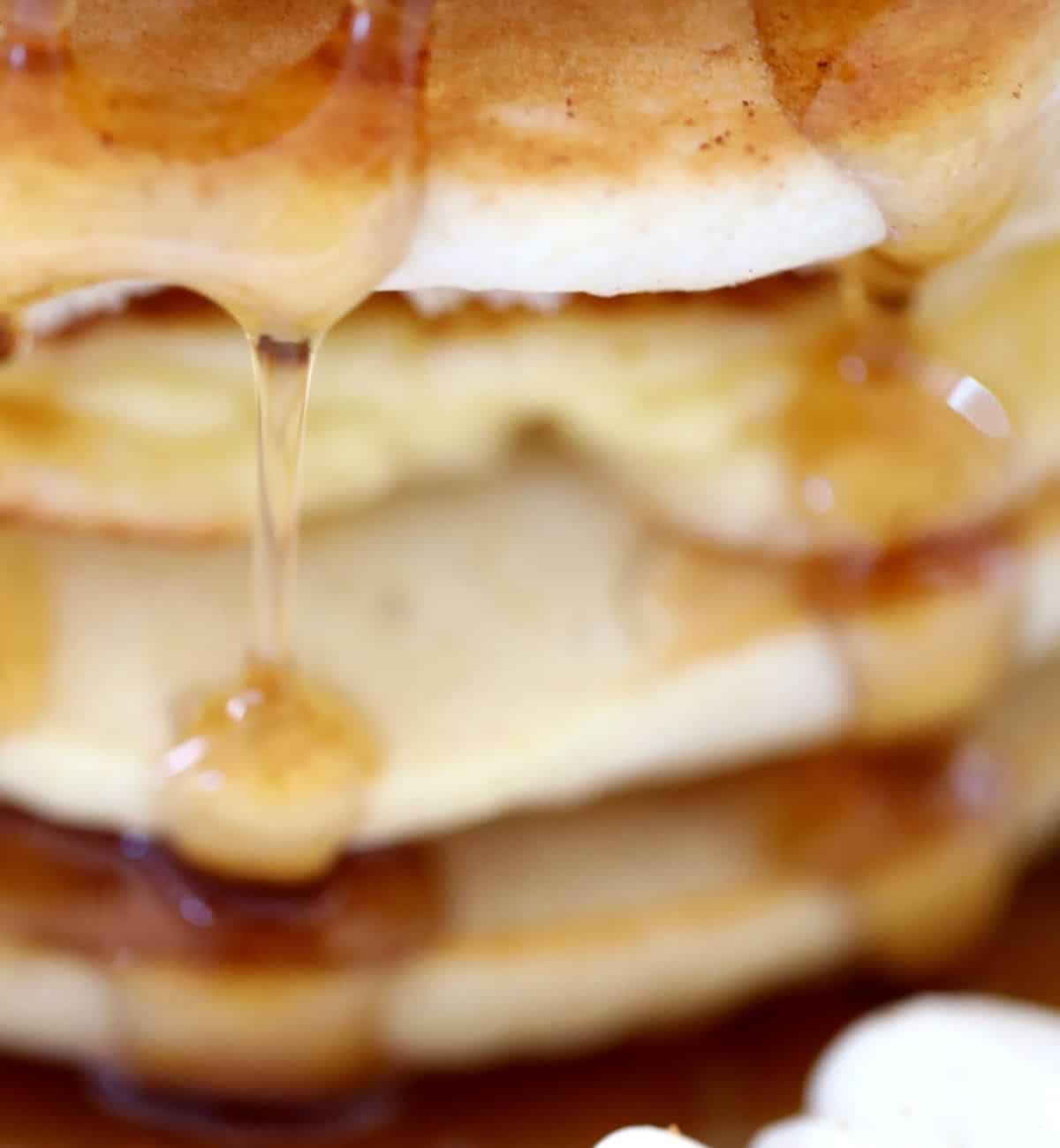 Tips for frying the cinnamon roll pancakes
Don't get concerned about the batter being thin!
That's just part of the light and fluffy nature of these pancakes, it will fluff up better when fried.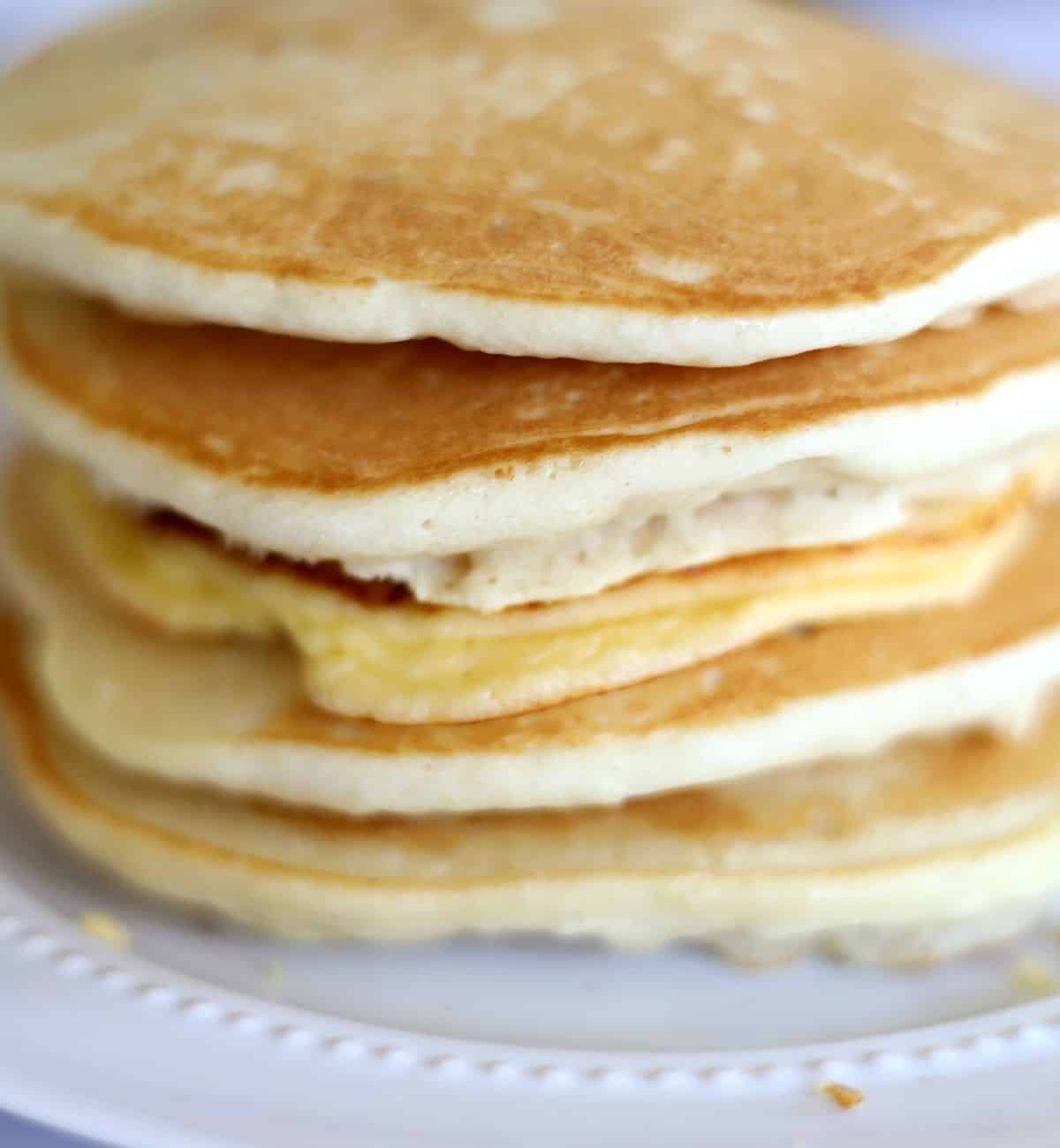 Tip for frying keto cinnamon roll pancakes:
Be sure to keep the heat at medium, as they may burn quickly.
The best keto cream cheese icing atop delicious cinnamon roll pancakes!
The cream cheese frosting is super easy to make, and you sub the cinnamon if you'd like another flavor.
I sometimes like to mash a few blueberries or strawberries in the frosting.
It's berry good 😉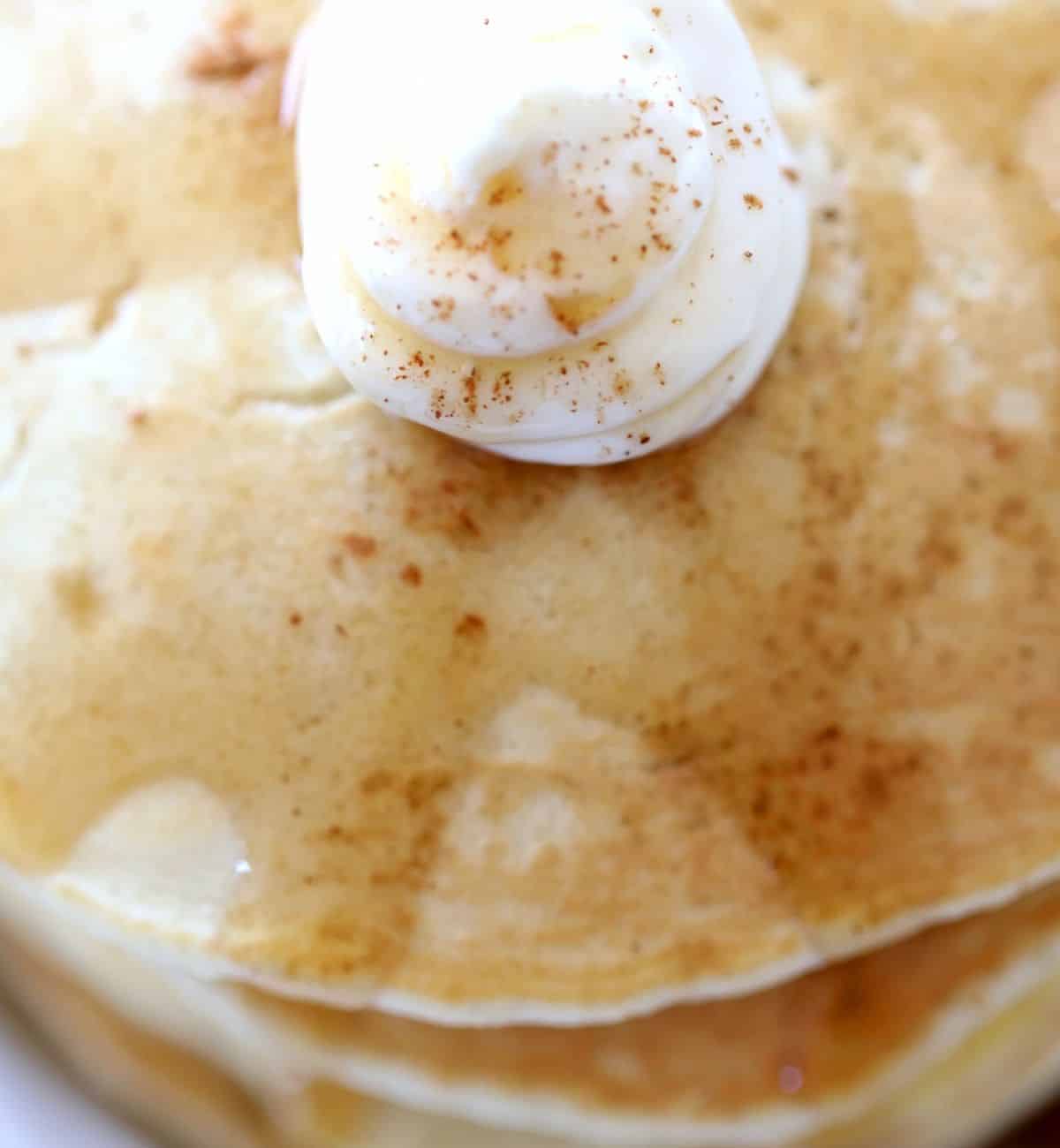 How do I make keto cinnamon roll pancakes?
There's only three easy steps to this recipe.
First, make sure pancake ingredients together.
Next, warm up your pan to medium heat.
Add about a 4-inch in diameter pour of the mix to the pan.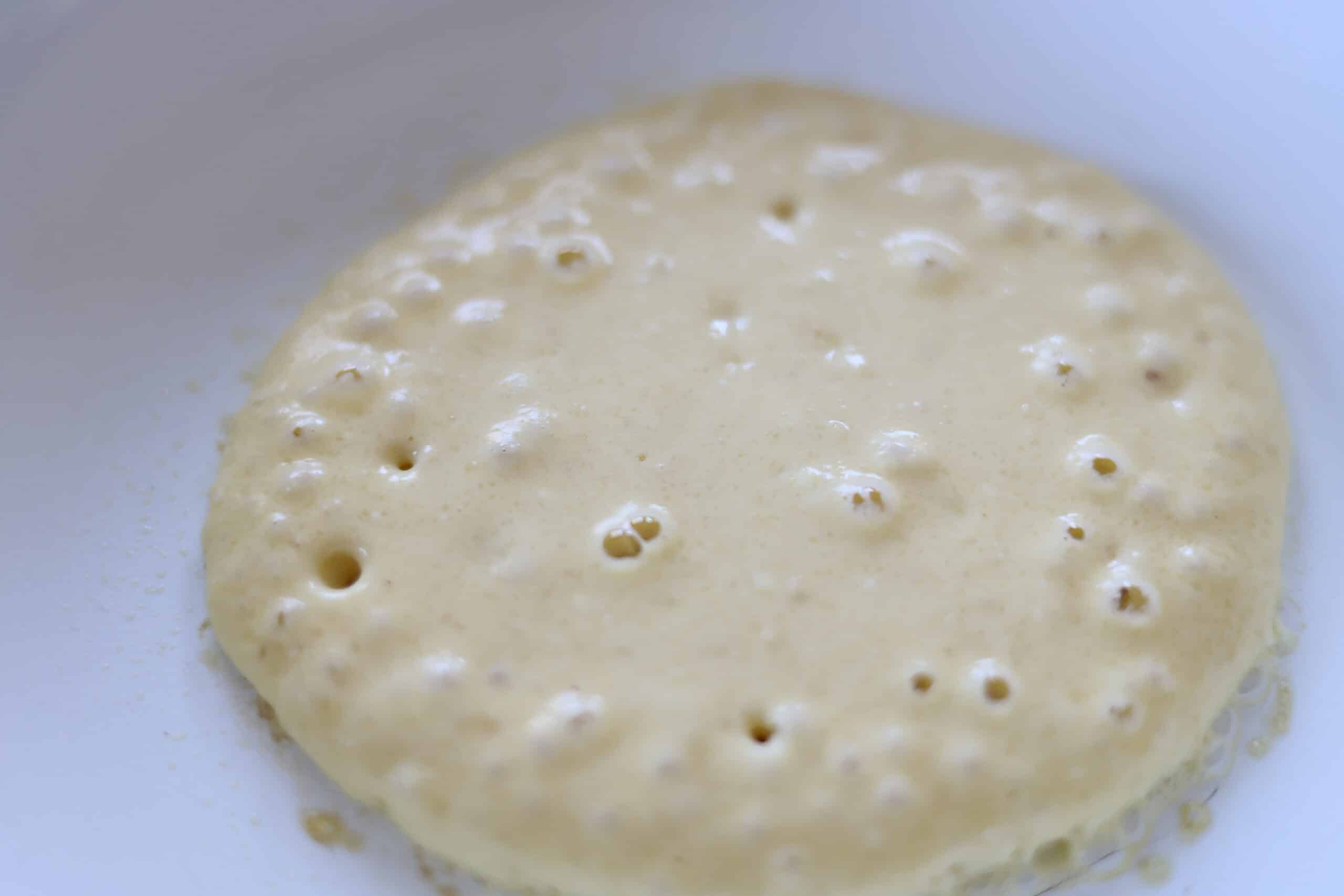 You'll know it's Time to flip a little bubbles form on top of the batter within the pan.
Fry a little more and voila, perfect pancake!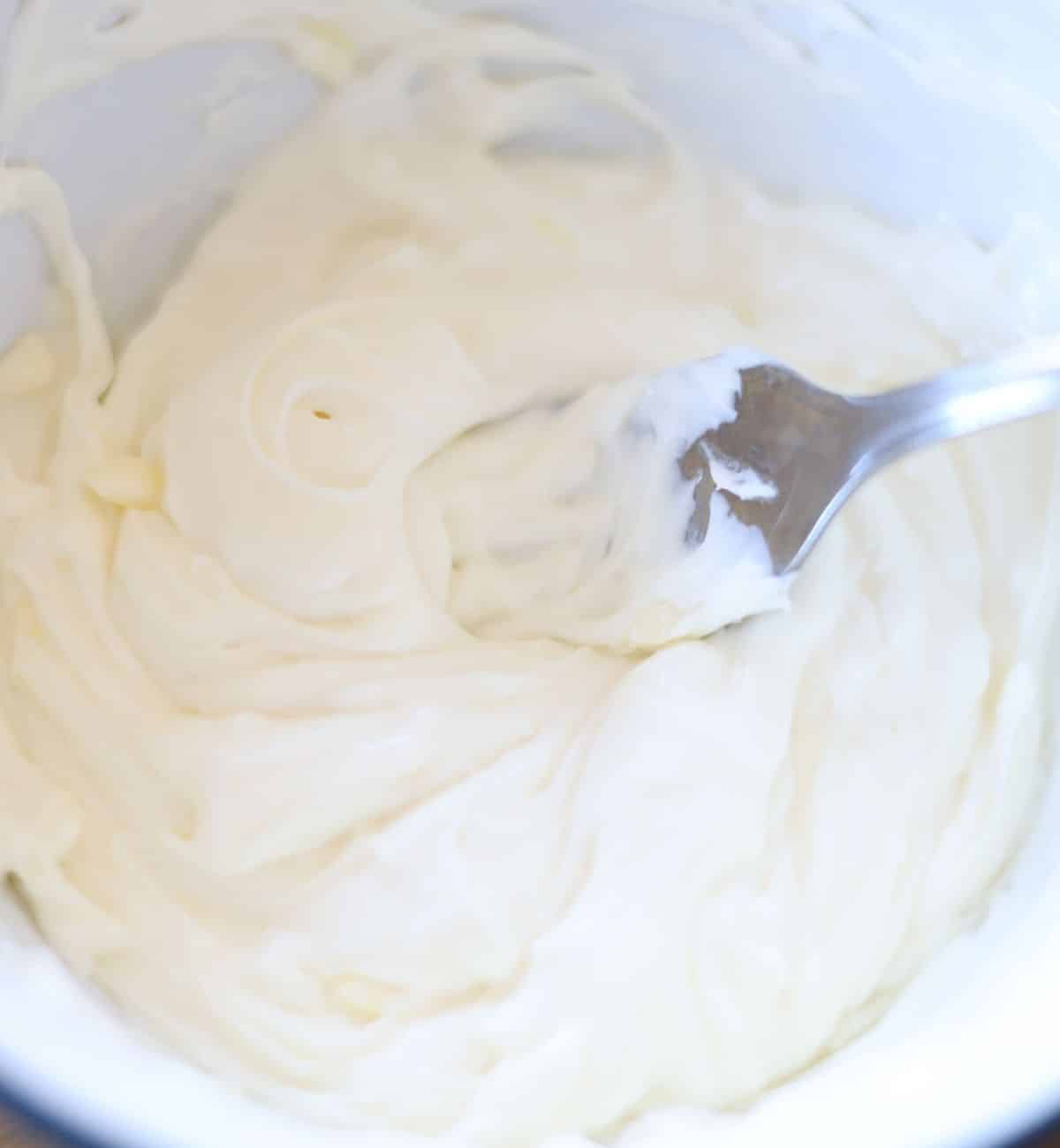 How do I make sugar-free cream cheese icing?
It's so easy to make keto cream cheese icing.
All you have to do is heat up your cream cheese in the microwave for 30 seconds, mix with some butter and sweetener and you're done!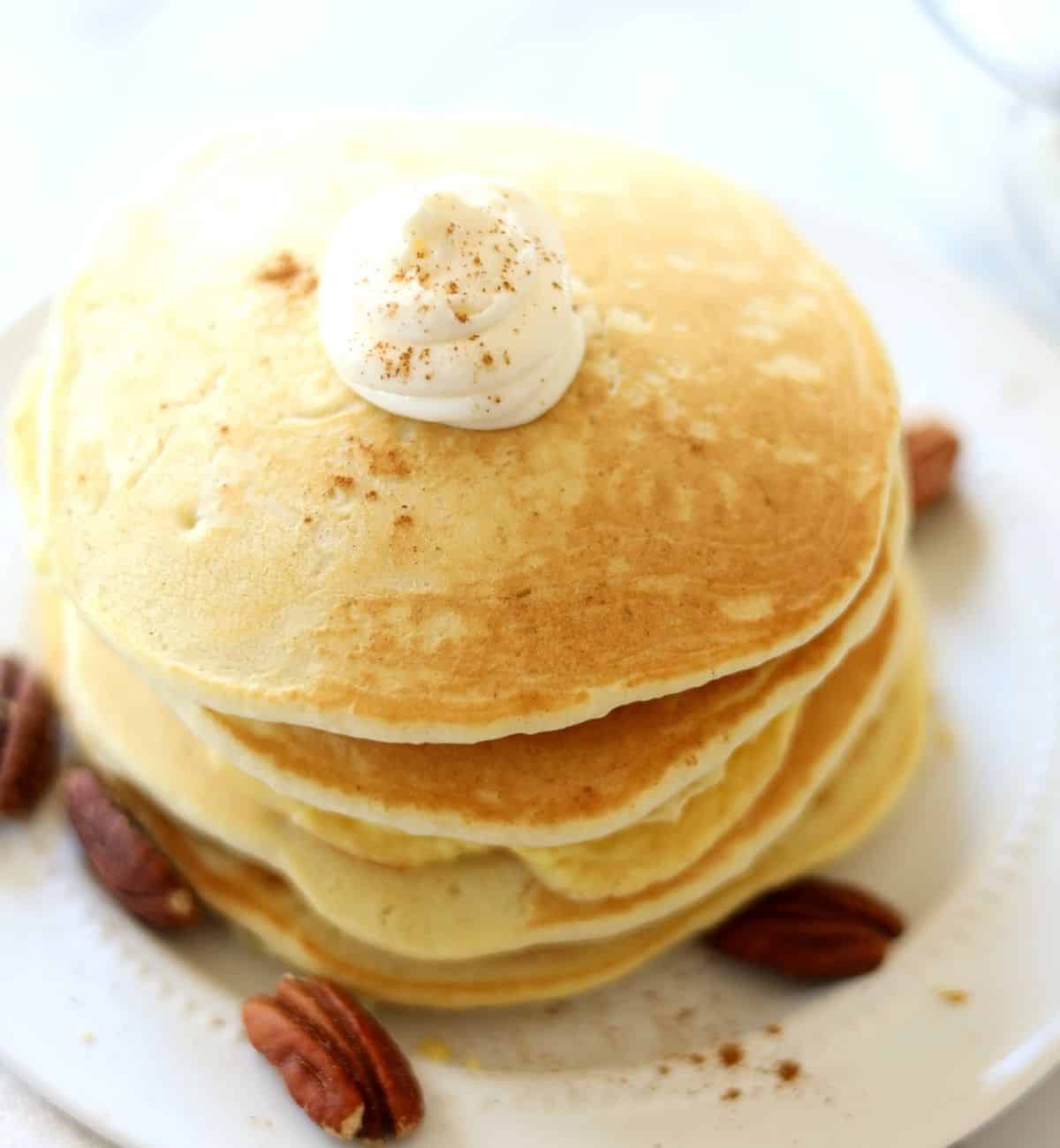 Need other keto pancake ideas? Look no further…..
Easy almond flour keto pancake batter recipe ideas
Make keto chocolate chip pancakes with sugar free baking chocolate
Add a thin slice or two of banana (if you're not on a strict keto diet)
mix a bit of almond butter into the batter
add in some cocoa powder and extra sweetener to make "Oreo" keto pancakes with our cream cheese frosting recipe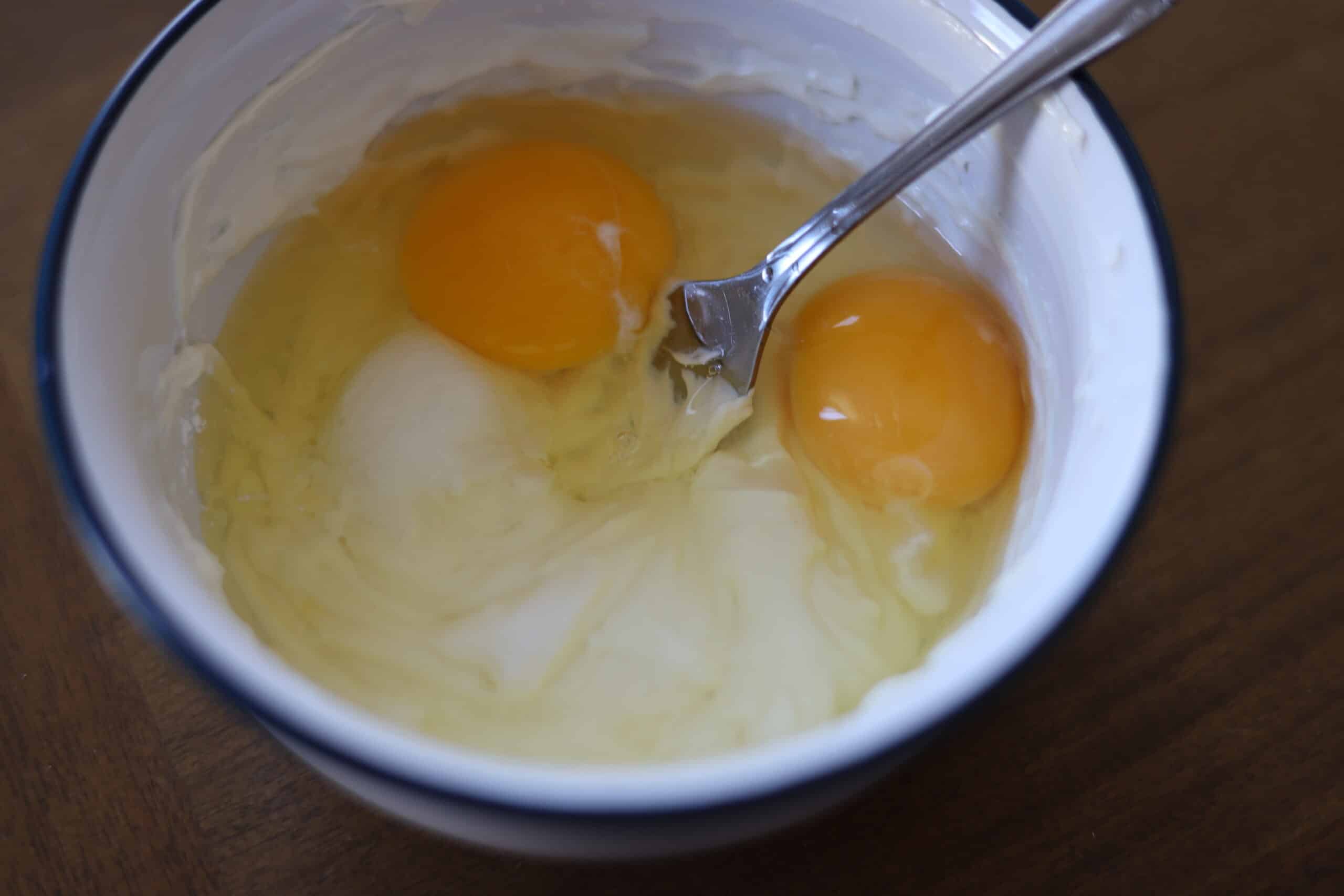 What can I substitute for almond flour?
I highly recommend using almond flour for this recipe, but if you must use an alternative, coconut flour will work.
Generally 1 cup of almond flour is equivalent to 1/4 c. coconut flour.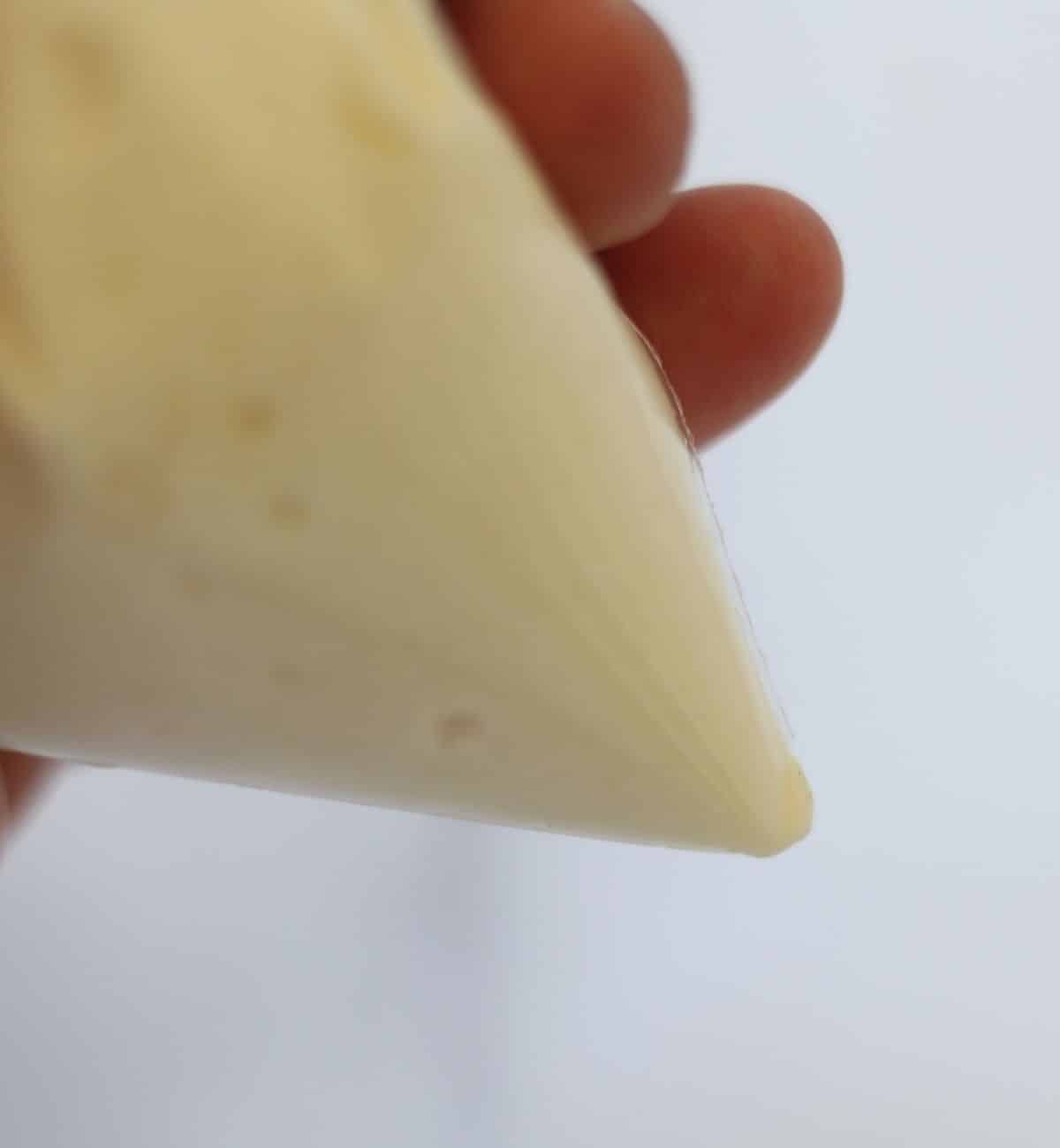 What can I substitute for dairy?
If you can't have dairy, I recommend using cinnamon, erythritol (Swerve Sweetener) and butter to make a nice sweet cinnamon roll syrup to pour over your delicious pancakes!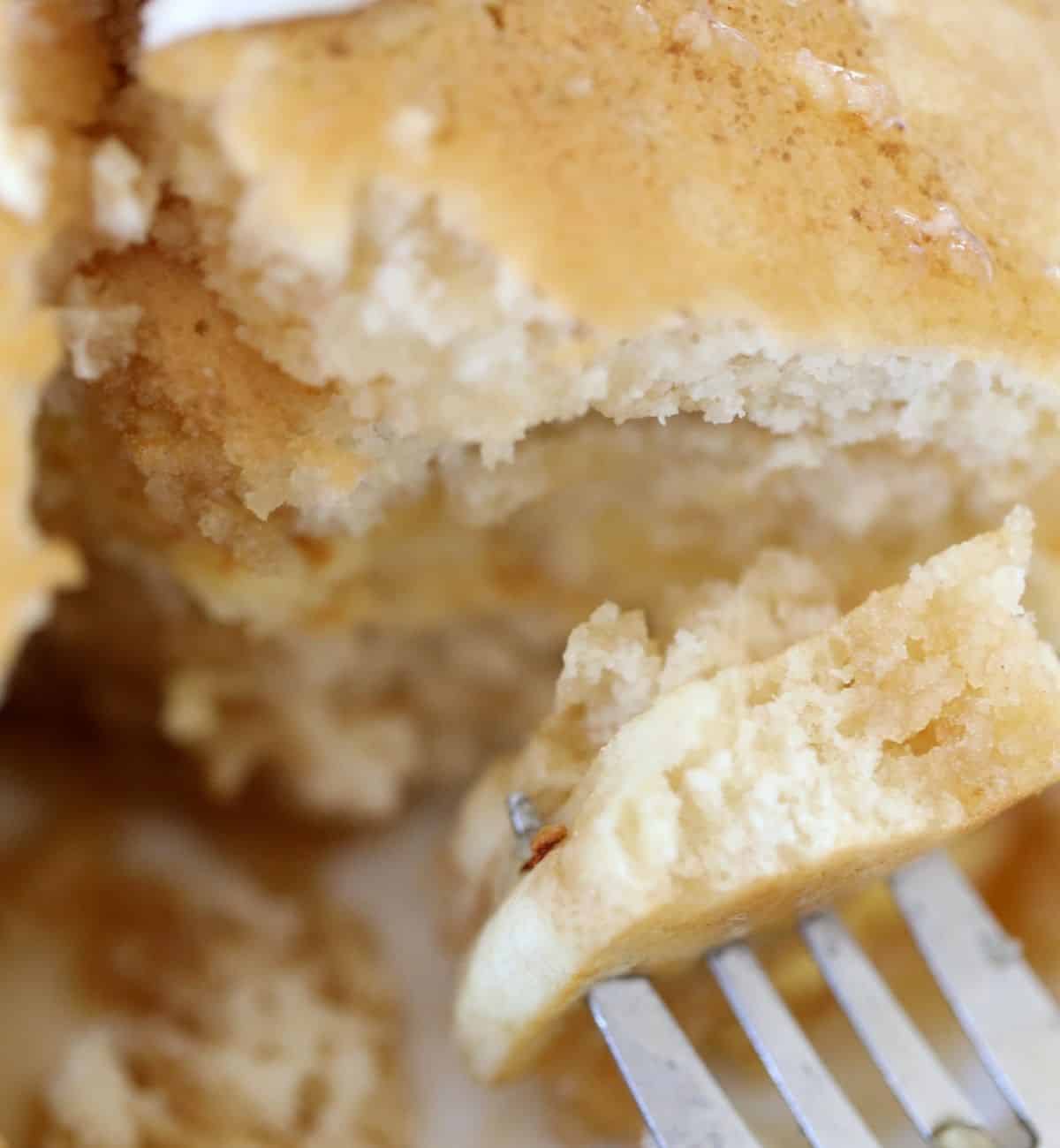 What are the best keto pancake toppings?
Chocolate keto pancakes: melted sugar-free chocolate
Keto "peanut butter" pancakes: almond butter mixed with softened cream cheese
berry cream pancakes: berries, cream cheese and your favorite sweetener
keto banana pudding pancakes: heavy whipping cream (whipped) with banana extract
Nut lover? Add on some crushed walnuts!
Can I freeze keto pancakes?
Yes, you can freeze these pancakes for up to a month.
Hold long will cinnamon roll pancakes keep in the refrigerator?
These pancakes will keep for 2-3 days in the refrigerator.
To reheat, I recommend using a bit of non-stick cooking spray right in the pan.
What to serve with pancakes
fresh fruit, like strawberries or blackberries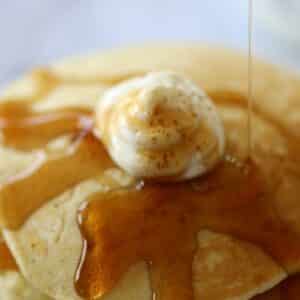 Easy Keto Cinnamon Roll Pancakes (3-Steps!)
Missing those rich, light and fluffy pancakes on your keto diet? Look no further.
Print
Pin
Rate
Instructions
Pancake Directions:
Soften cream cheese and butter in microwave for 20 seconds. Mix well.

Mix cream cheese mixture with all other ingredients in a large mixing bowl to form pancake batter.

Heat skillet with butter on medium heat. Add 1/3 cup of batter to pan for each pancake. You should see tiny bubbles form when it's time to flip with spatula.
Cream Cheese Icing Directions:
Melt cream cheese and butter in microwave for 20 seconds to soften.

Add other ingredients and mix very well until combined.

Optional: add cream cheese icing to a pipette bag or freezer bag and cut off the end to make a decorative topping.
Nutrition
Serving:
2
g
|
Calories:
411
kcal
|
Carbohydrates:
3
g
|
Protein:
9.9
g
|
Fat:
40.6
g
|
Cholesterol:
237
mg
|
Sodium:
335
mg
|
Fiber:
0.4
g
You may also like…