This instant pot spicy cabbage beef soup is perfect for cold winter days. It's so easy, it practically cooks itself!
I was thinking back to when I made my chicken cabbage "noodle" soup and decided to whip up a nice hearty beef soup recipe.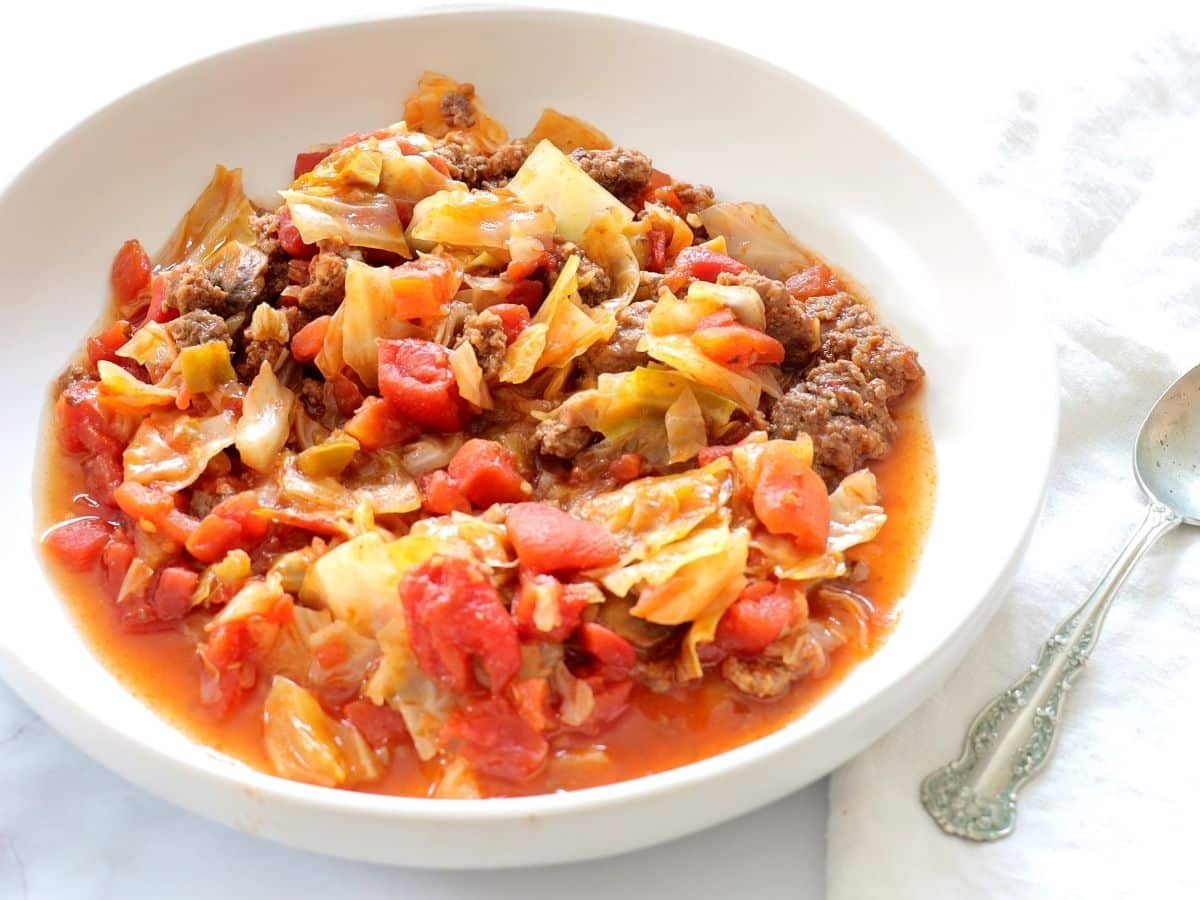 How do I cook cabbage soup with beef in the pressure cooker/Instant Pot/Foodie?
To begin, sauté ground beef until browned.
Next, add your taco seasoning and sliced mushrooms (optional).
Top with cabbage, then two cans of diced tomatoes (I like to use diced tomatoes and chiles).
Voila! Beefy cabbage soup!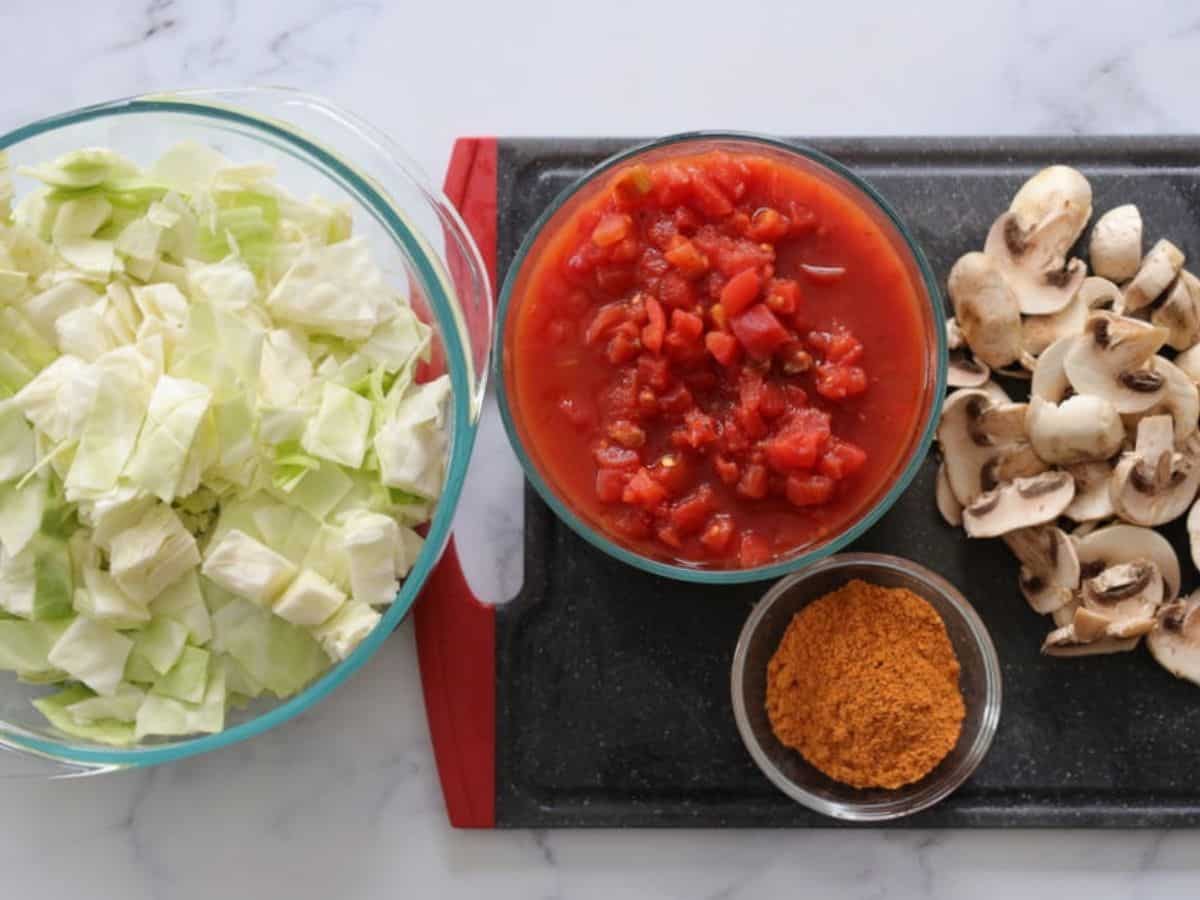 How do I make cabbage soup low carb/keto?
The spicy cabbage beef soup is low in carbs because we're not using noodles. Instead, we are using more veggies that are low in carbohydrates.
And, it's healthier because lean ground hamburger beef does not have any carbs.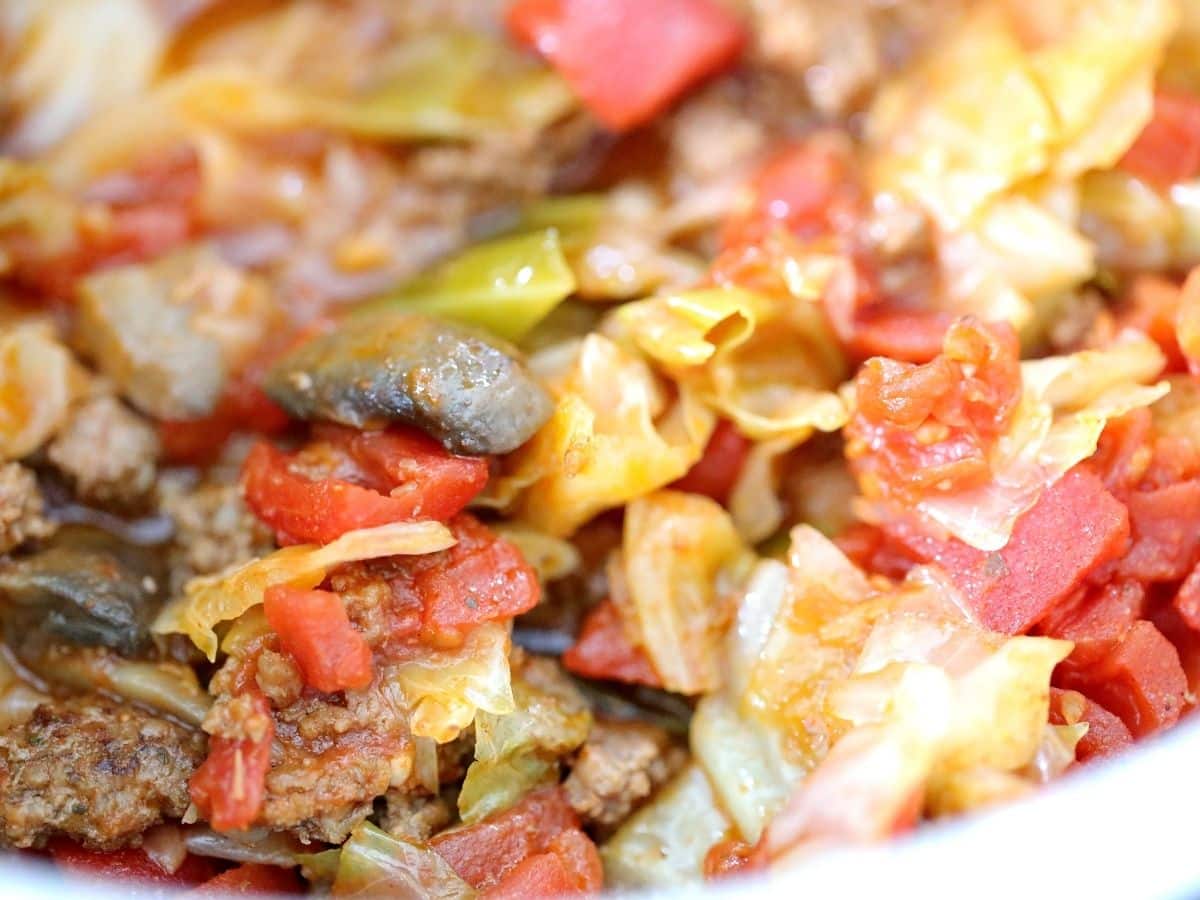 What vegetables can I add to cabbage and beef soup?
I like to add mushrooms (very low in carbs) and tomatoes to my cabbage and beef soup, but you may prefer to add other fresh or canned veggies to your hamburger cabbage stew.
Some other veggies to include in your soup:
Carrots (higher in carbs, so be careful)
Green beans
Radishes
Cauliflower
Onions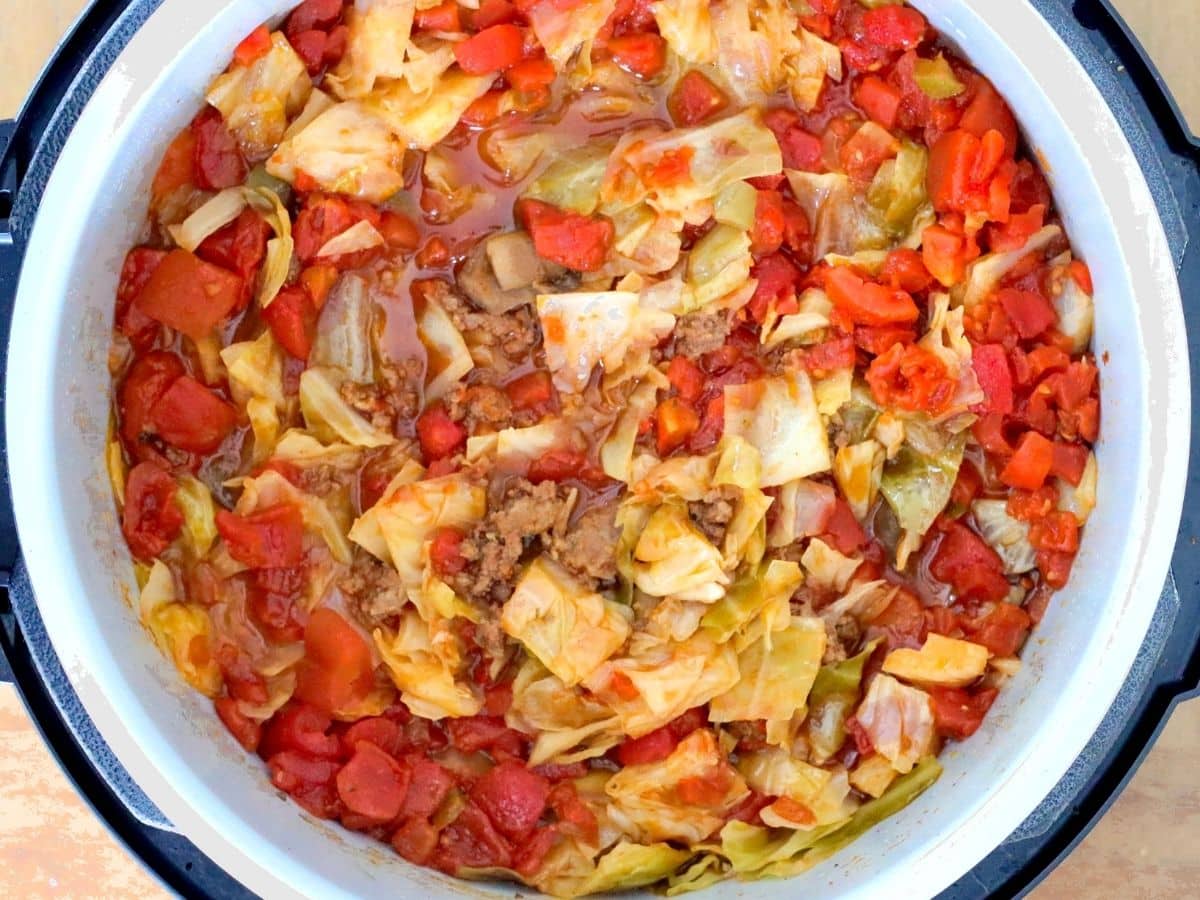 How do I season spicy cabbage hamburger soup?
I like to use my favorite low-carb taco seasoning, but you can also use:
Packet of French onion soup seasoning
Garlic
Lemon pepper
What can I substitute if I don't have ground beef?
If you don't have hamburger meat, use any of these substitutes: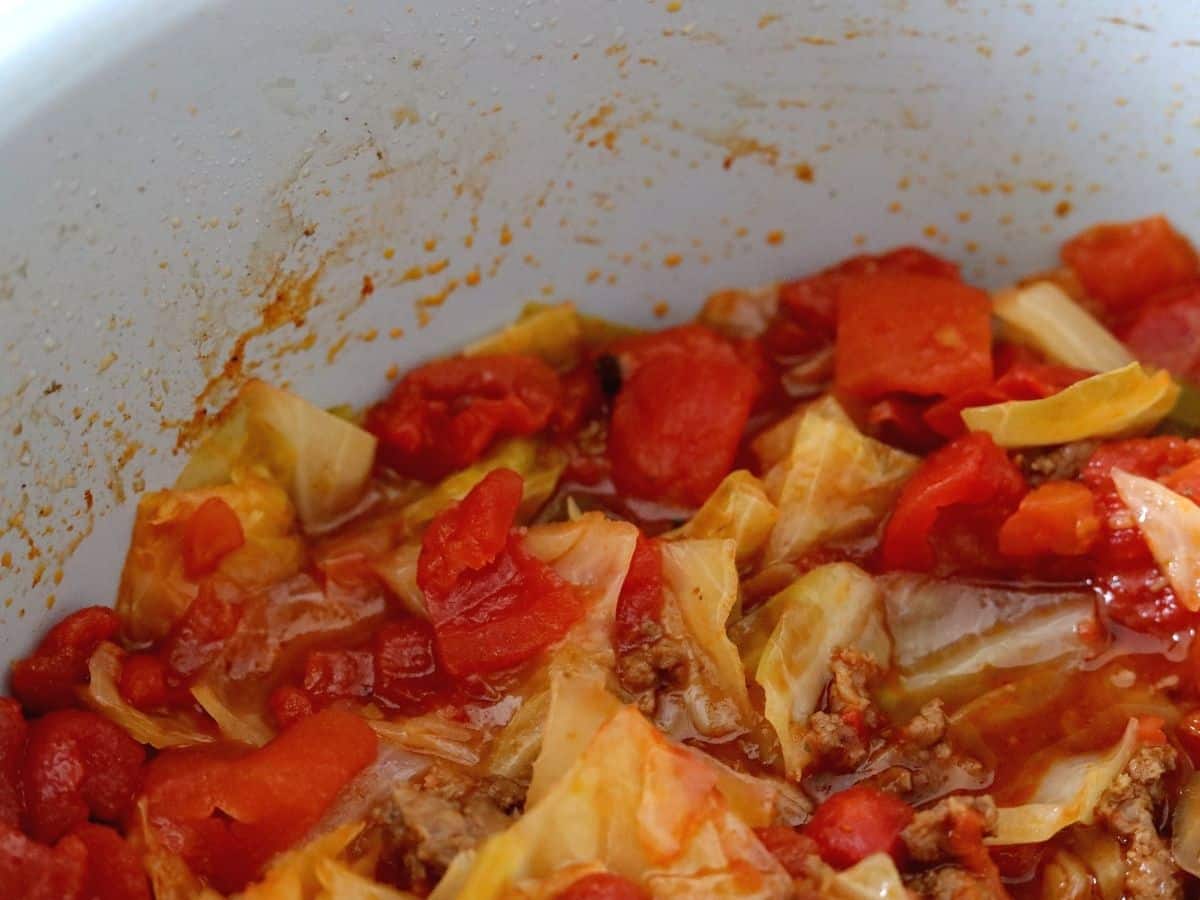 Can I freeze hamburger cabbage soup?
If placed in an airtight freezer bag, this soup should keep in the freezer for up to three months.
To thaw, place overnight in the refrigerator.
Then, simply warm on the stove top when you're ready to eat.
If you like beef and cabbage soup, you'll love:
Also try Keto Creamy Crab Soup (FAST) or Keto Chicken Taco Soup.