When you're hungry and you've only got minutes to spare, whip up a cheesy keto spinach mushroom quesadilla.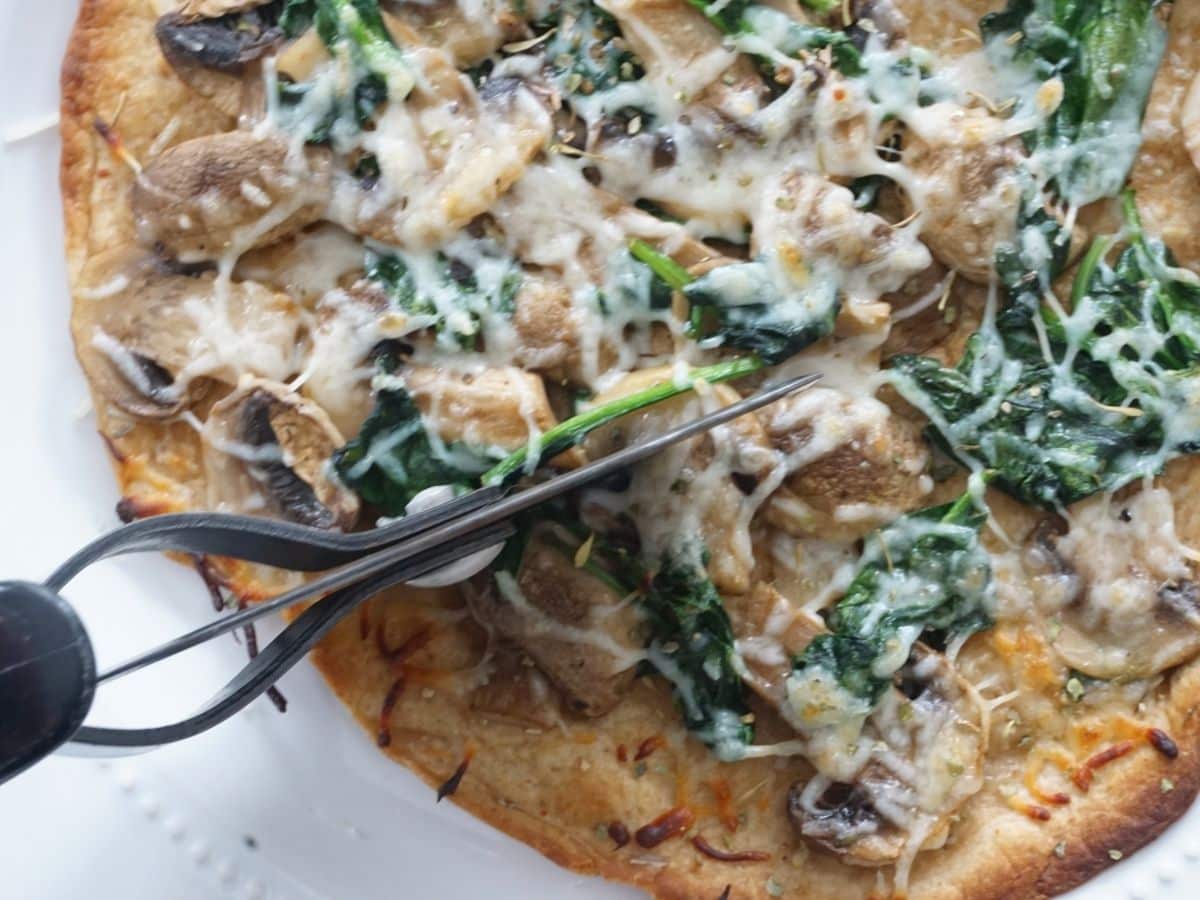 How do I make a keto / low carb quesadilla?
To make a low carb quesadilla, all you have to do is get low-carb tortillas. It's very easy. Simply add on your toppings / veggies / cheese and you're good to go!
This quesadilla only has 5 g. net carbs after subtracting fiber!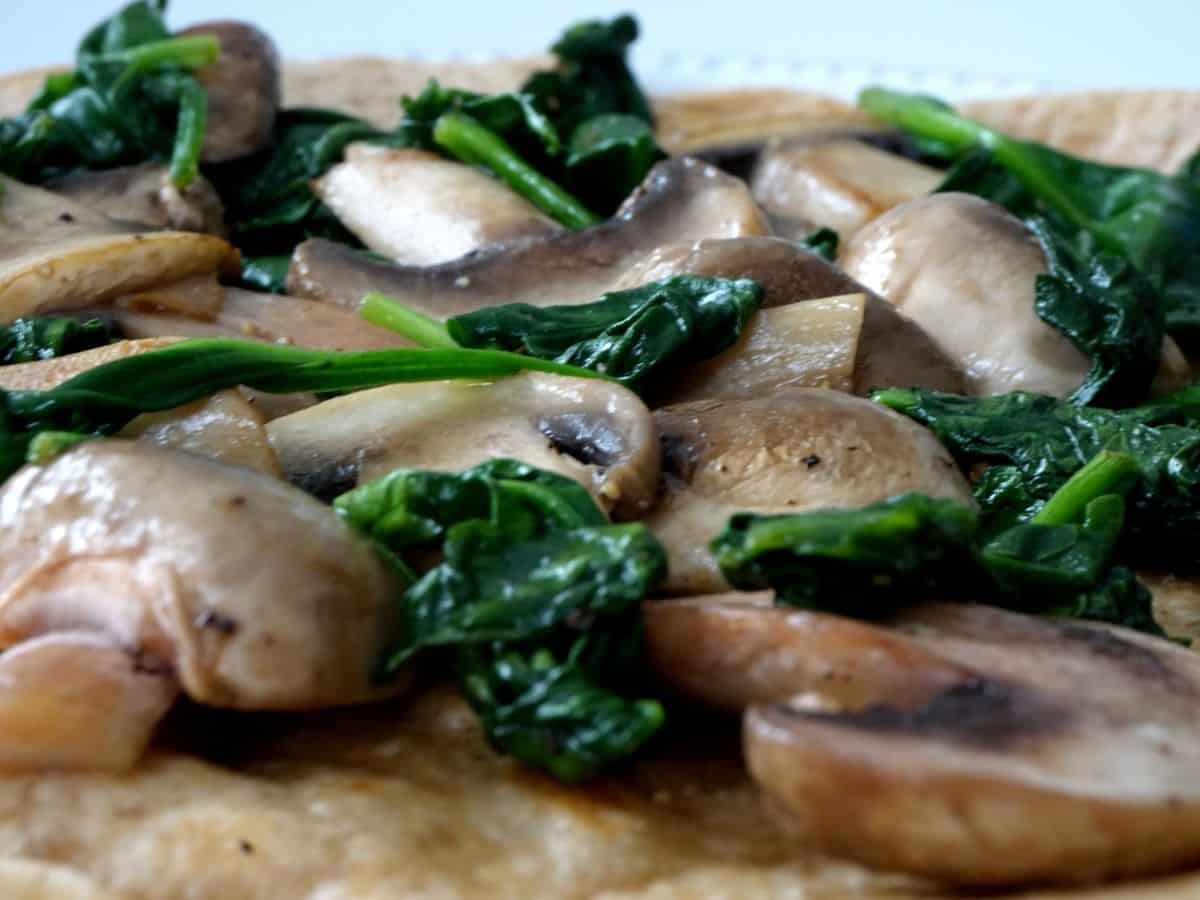 Are spinach and mushrooms low carb?
Spinach and mushrooms are not only low carb, but they are also low in calories, cholesterol and saturated fat.
And, to top it all off, they are packed with essential vitamins and nutrients. now, adding some garlic and you have a delicious combination of spinach and mushroom heaven.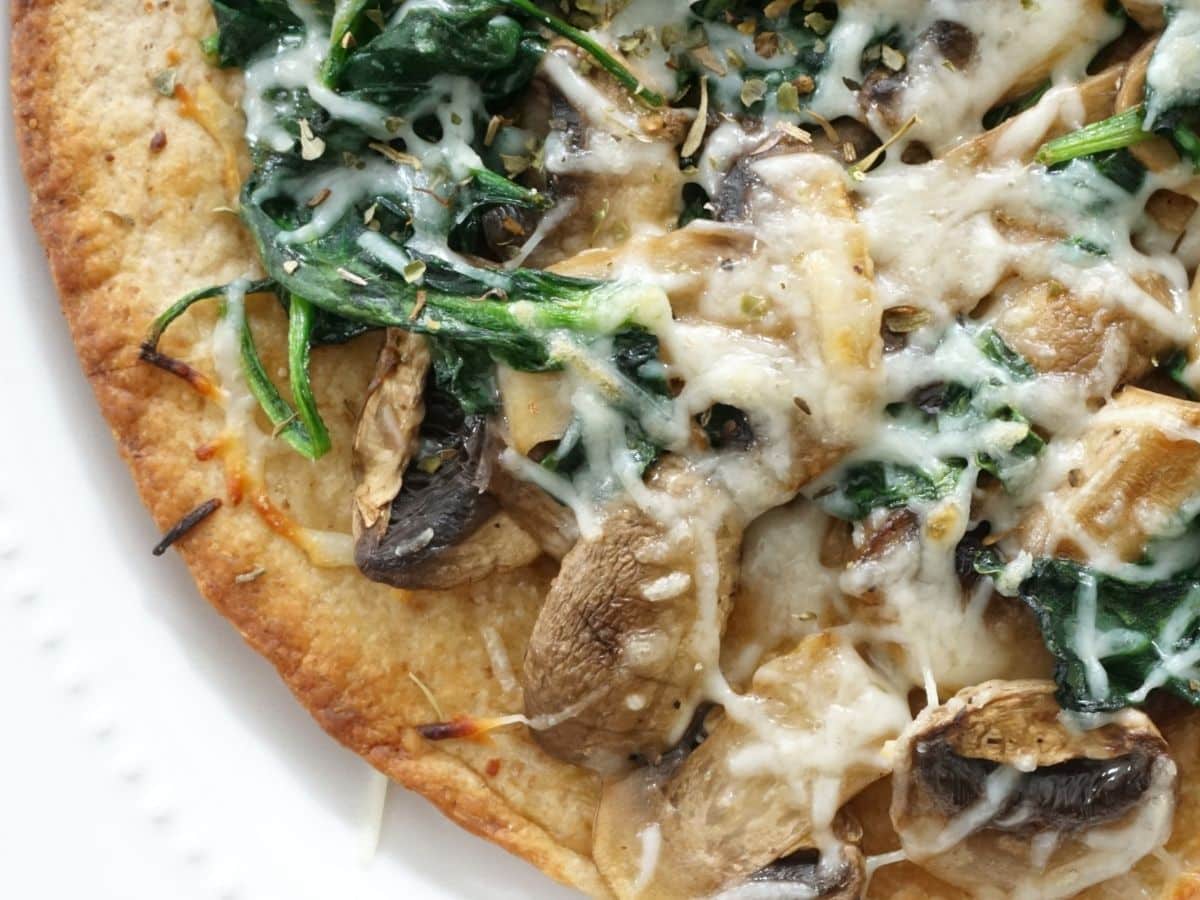 What's the best low carb tortilla?
Nowadays you can't really go wrong with any low carb tortilla, but you'll want to check for net carbs just to make sure it fits within your macros and diet.
I tend to go for the low-carb Mission brand tortillas (dirty keto).
If you're on a strict ketogenic diet, and simply substitute the tortilla for zero carb pork rinds, and add cheese on top of the spinach-mushroom mixture.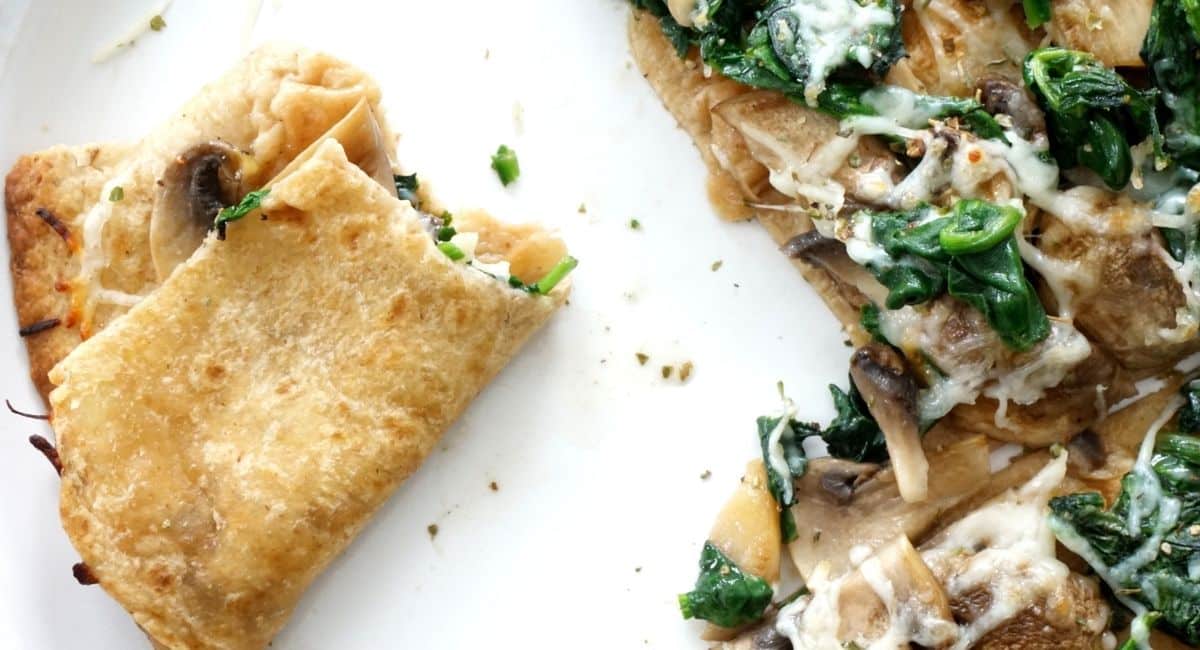 How can I make a crunchy low carb tortilla crust?
After adding any toppings to my lowcard tortilla I place it back in the oven at 400° for about 6 minutes.
Alternatively, you can place your tortilla in the oven for about 3 to 5 minutes ahead of time with some olive oil brushed on top for an even crunchier, crispier crust.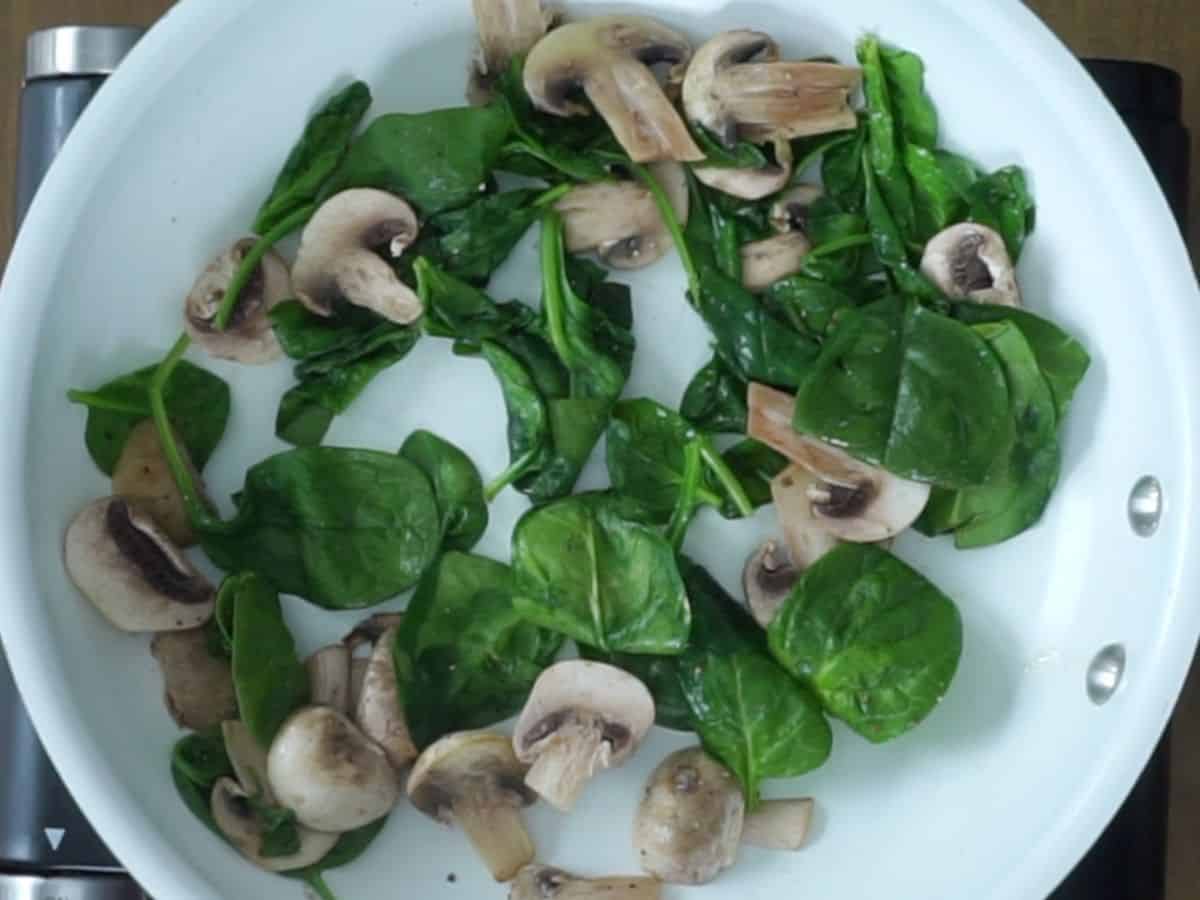 How do I cook spinach with mushrooms and garlic?
To cook spinach with mushrooms, I first at a little bit of olive oil in my Skillet. Next, you'll want to add in your spinach and mushrooms and let both of those cook down with some fresh grated garlic (or some garlic powder if you're in a pinch).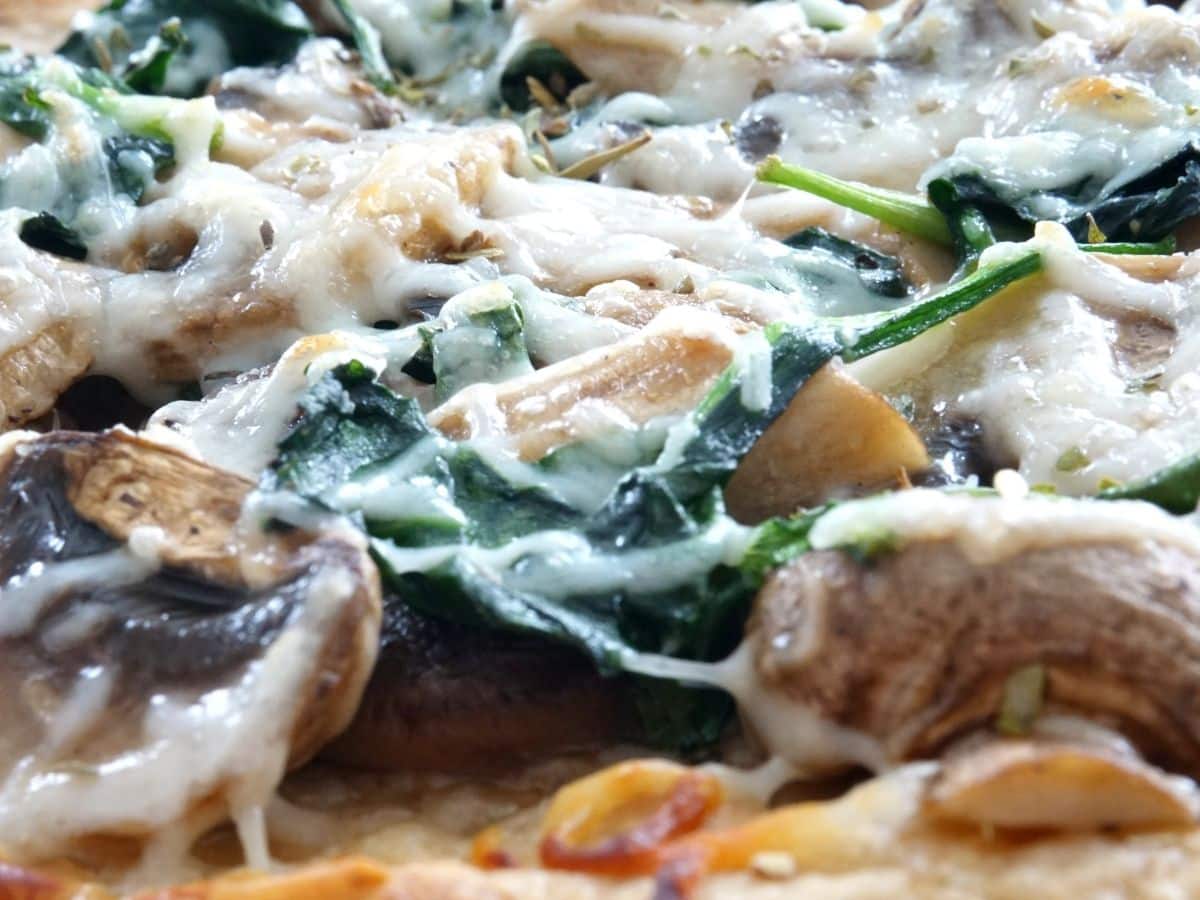 What kind of cheese is best for a low-carb quesadilla?
For my recipe, I used an Italian cheese blend.
However, the best cheese for a low-carb quesadilla is Olé brand melting cheese, quesadilla cheese, or Mexican melting cheese. Oaxaca and Chihuahua cheese are perfect for quesadillas.
You can't really go wrong with any shredded cheese you have on hand!
Can I freeze keto spinach mushroom quesadillas?
You most definitely can freeze spinach mushroom quesadillas ahead of time. However, make sure that they are in an airtight package. To reheat a quesadilla, place into the oven at 350 degrees Fahrenheit for about about 7 minutes.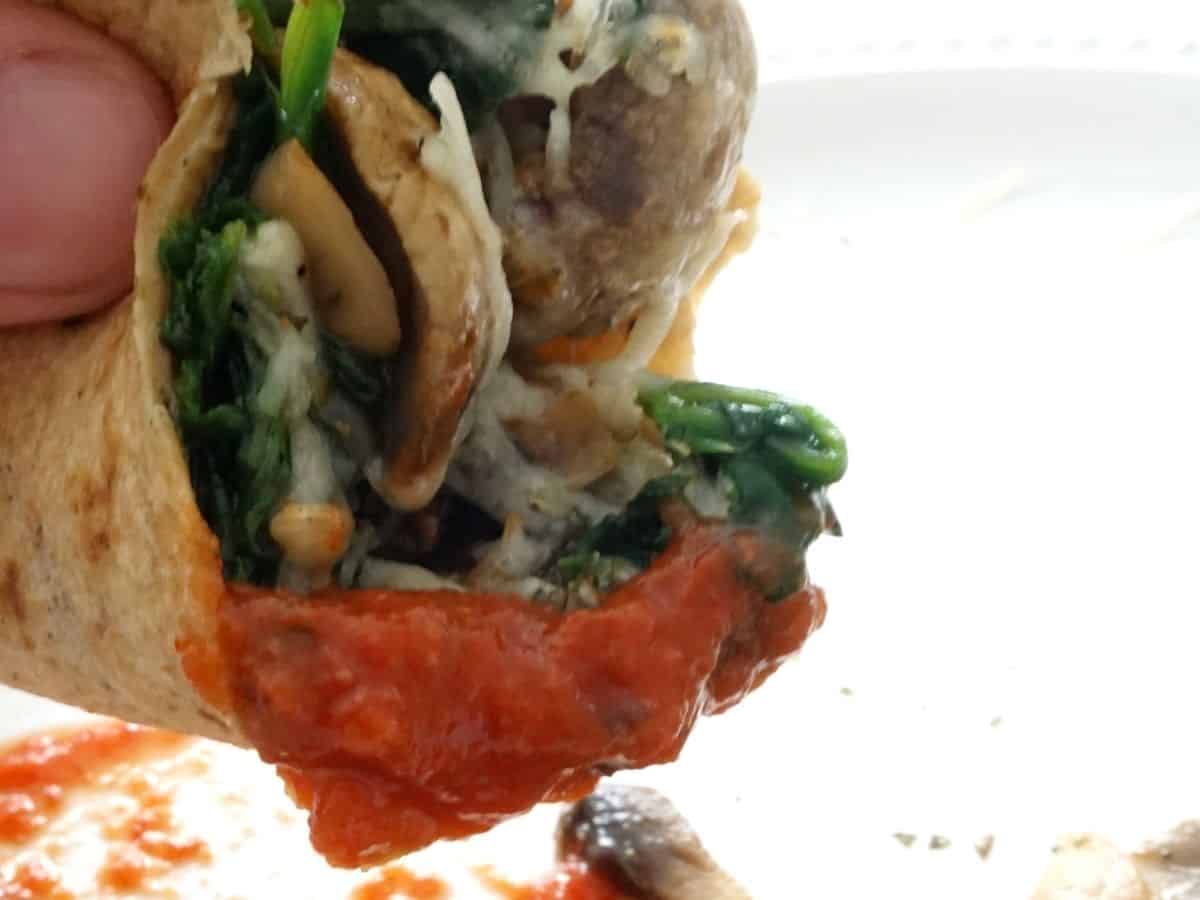 What toppings can I put on my keto spinach mushroom quesadilla?
I like to dip my quesadilla into some pizza sauce! You may also like to chop your quesadilla with jalapeño peppers, pepperoni, salami, or hot sauce.
If you like cheesy spinach quesadillas, you'll love: