Easy keto lime margarita with only 4 ingredients!
Today is St. Patrick's Day, so to add a little green to my day, I concocted this refreshingly easy keto lime margarita.
It's that time of year to loose all the sugary mess that comes with summer drinks and back to keto-friendly basics. Even so, you could whip this up for a party any time of the year!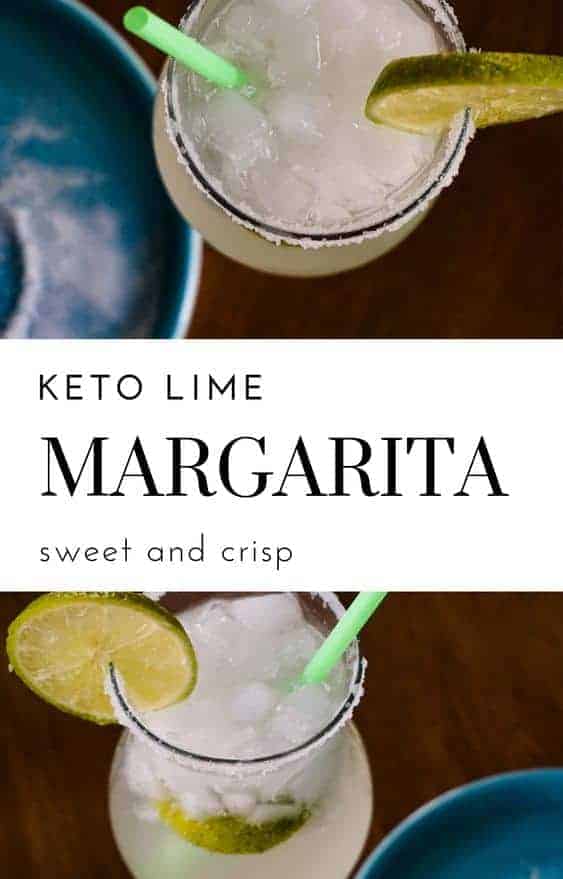 A sugar free lime margarita
Cinco de Mayo is near, and this keto friendly lime margarita is sure to be a hit!
Instead of the syrupy mixture you'd get from your local grocery store, this one has no sugar and goes down easy.
Also, this recipe is even more budget friendly than the traditional syrup you'd buy!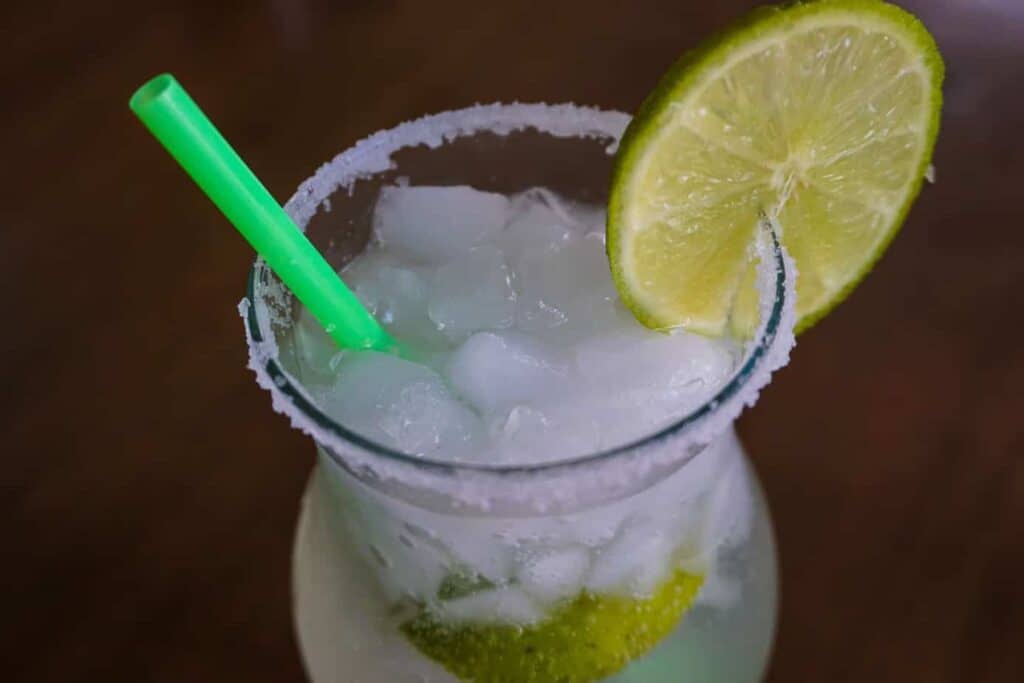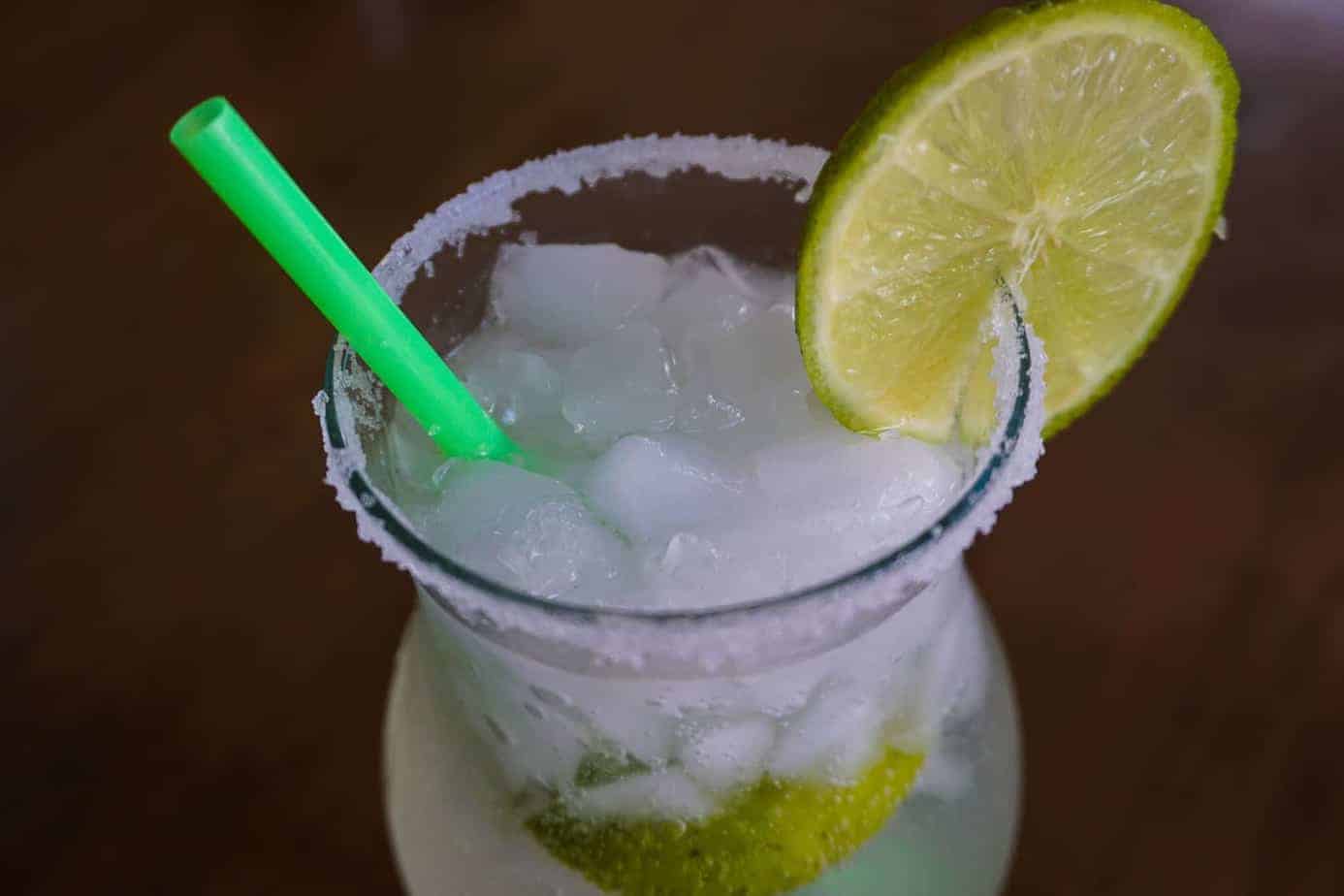 Can I have tequila on the keto diet?
Yes. And one shot of tequila has only 64 calories!
It is naturally sweet from the agave plant it's derived from.
Additionally, tequila is keto friendly because it won't cause a spike in blood sugar.
How many carbs are in tequila?
One shot has only 3 g. total carbs!
How do I sweeten a sugar free lime margarita?
I used erythritol in this recipe as a sweetener to replace the usual carb-ridden pre-mixers.
Erythritol has no impact on insulin levels and no weird aftertaste, making it perfect for this drink. You'll want to make sure you get the powdered erythritol, as it is easier to dissolve.
To sweeten:
First, mix the powdered erythritol with the lime juice (it helps it dissolve and sweetens the lime juice base)
Next, add in your tequila and orange seltzer water.
Finally, plop in that ice!
How can I make other keto margaritas?
Simply follow the easy-peasy recipe below or get inspired by other ways to make keto margaritas:
use a different flavor seltzer water (try blackberry, lime, or raspberry)
use diet lemon-lime soda instead of seltzer water (low-carb)
add a bit of orange extract to make a Texas Margarita
Make a muddled berry margarita with muddled strawberries and/or blueberries/blackberries, berry seltzer, erythritol and tequila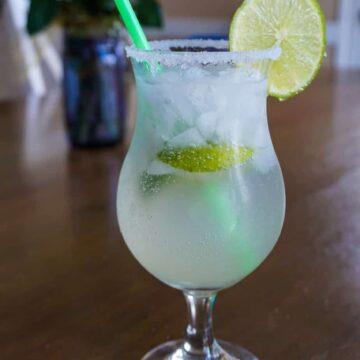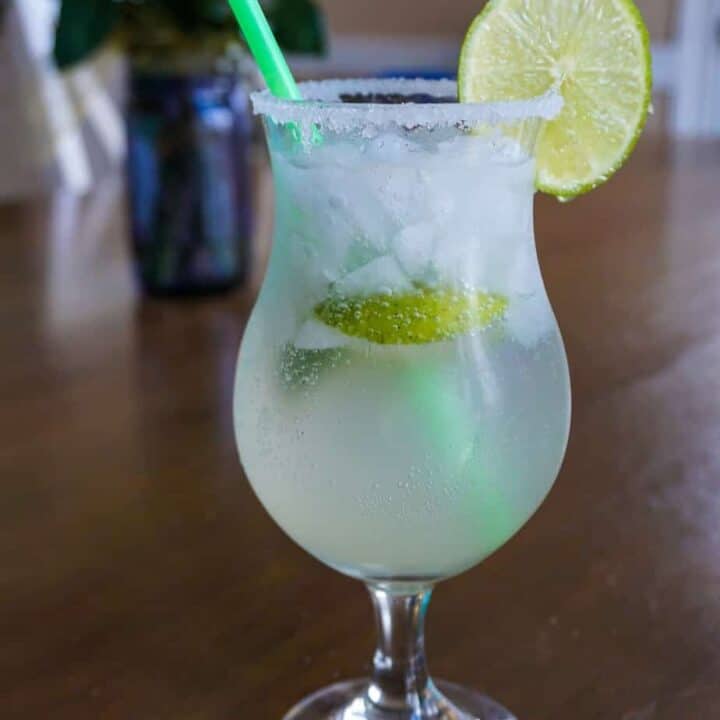 Keto Lime Margarita
An easy, 4-ingredient keto margartia without all the sugar. A sweet & flavorful lime margartia you can make at home!
Print
Pin
Rate
Instructions
Salt the rim of your glass. Add desired ice, or about half way.

squeeze the juice of a quarter of a lime and mix with powdered erythritol.

Add tequila and seltzer water.
Nutrition
Calories:
77
kcal
|
Carbohydrates:
5.8
g
This recipe was inspired by Martha Stewart's Texas Margarita. If you like this refreshing keto lime margarita, you'll love: