Easy Zucchini Lasagna Rolls! How to make a keto zucchini lasagna:
There's nothing easier than these zucchini lasagna pinwheels baked right in the oven.
I've seen those recipes with thin-sliced zucchini. It's difficult and I often end up with a sloppy mess.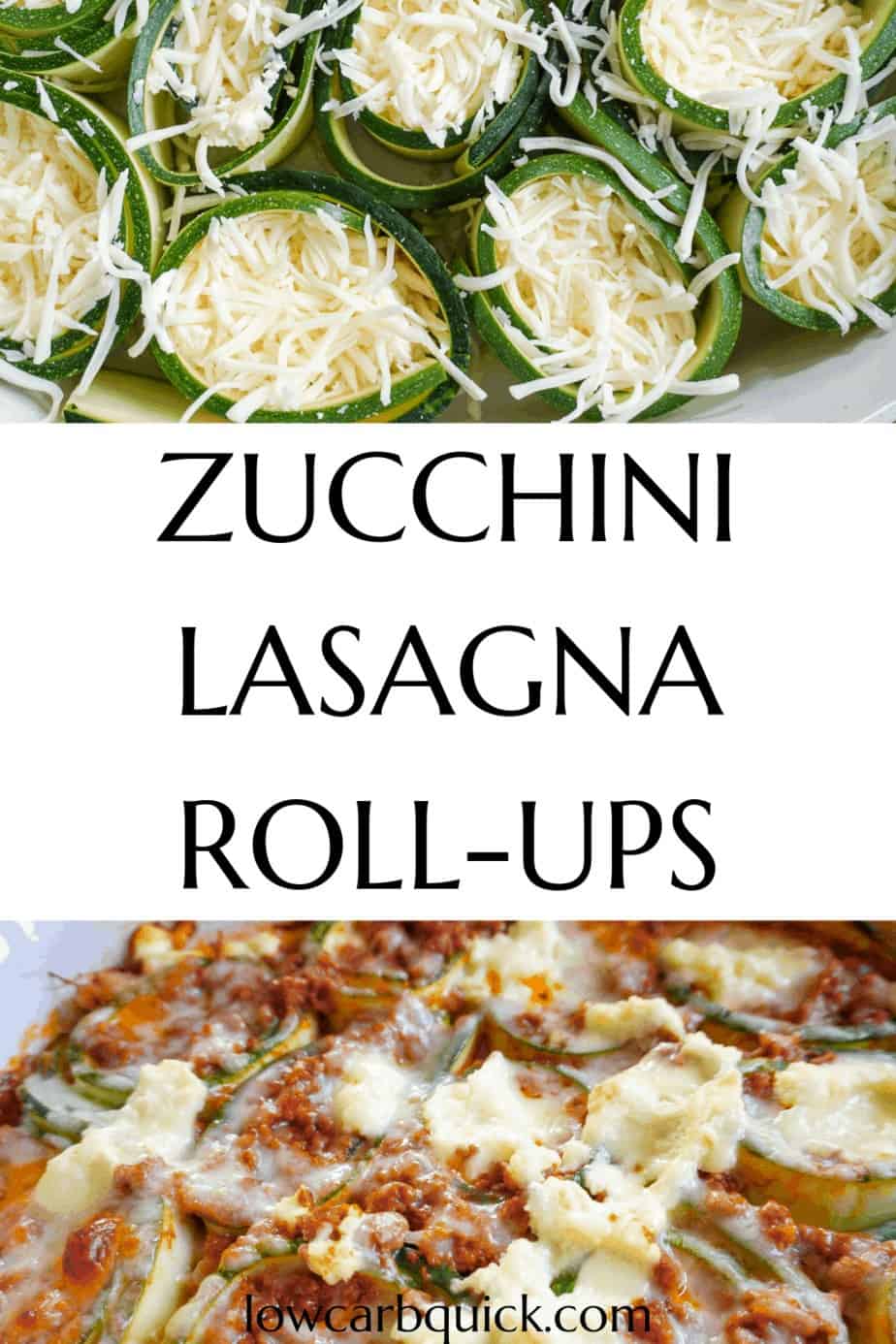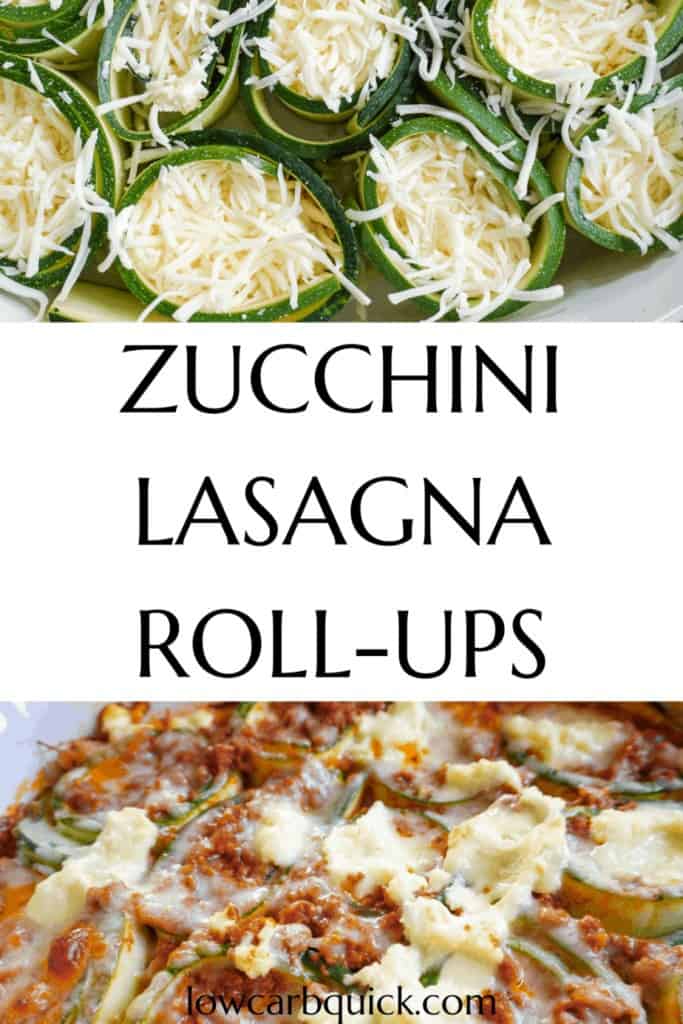 An easy dinner with zucchini.
However, with these zucchini lasagna pinwheels, you won't have to worry about getting your knife in just the right place.
These zoodles are already twisted tightly around a delicious pairing of ricotta, mozzarella and meaty spaghetti sauce. Zucchini is the perfect low carb noodle for lasagna because its versatile and easy to bake.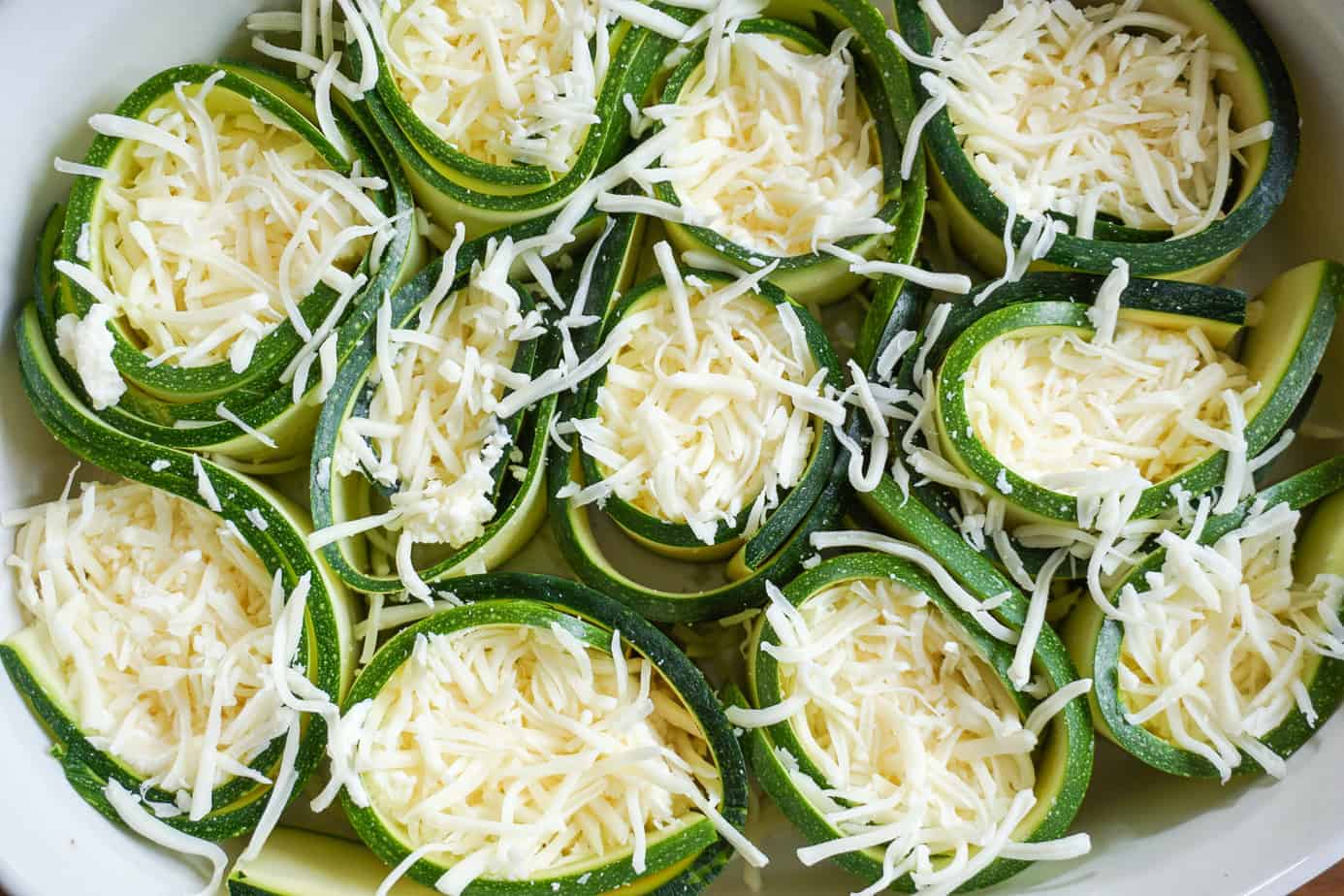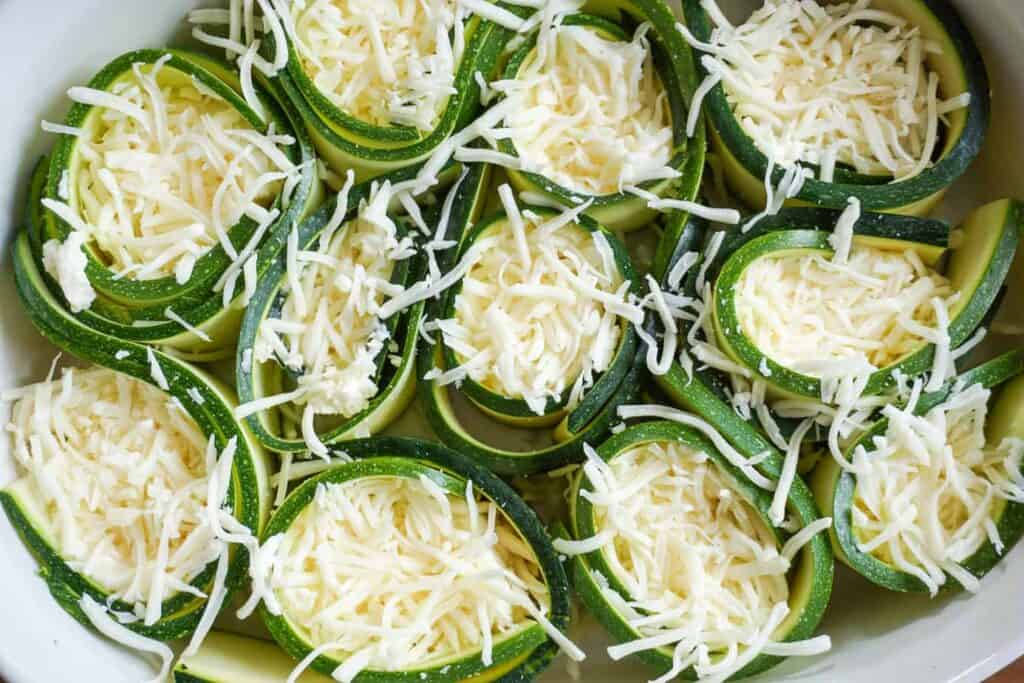 How do I use a Mandoline to slice zucchini?
To get the perfect zucchini lasagna pinwheel roll-ups:
First, set your mandoline slicer on a thin setting (about ¼ inch). Next, slice lengthwise in a slow motion.
How do I make zucchini less watery?
Pat dry the zucchini slices with paper towels so they will really be able to soak up the sauce and cheeses.
Drying your zucchini will also prevent it from making your casserole too watery.
How do I slice zucchini without a mandoline?
Check out this video on how to get it done without a mandoline slicer:

How do I get the Zucchini Pinwheels to stay in place in the pan?
Simply twirl the zoodles around in a spiral motion. Next, fit them tightly against one another.
They'll stay in place easily during the baking process.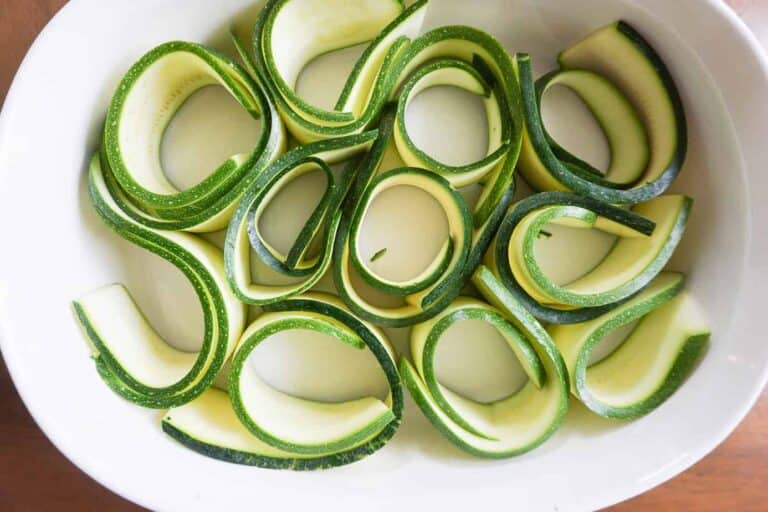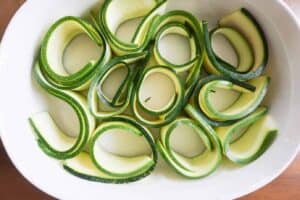 How to freeze zucchini noodle lasagna:
Generally, your zucchini lasagna will stay fresh from the freezer for a few months, making it an easy meal prep idea.
You'll want to make sure to use a tightly sealed, heavy duty freezer bag to keep out excess freezer burn.
Like Zucchini Lasagna Pinwheels? You'll love: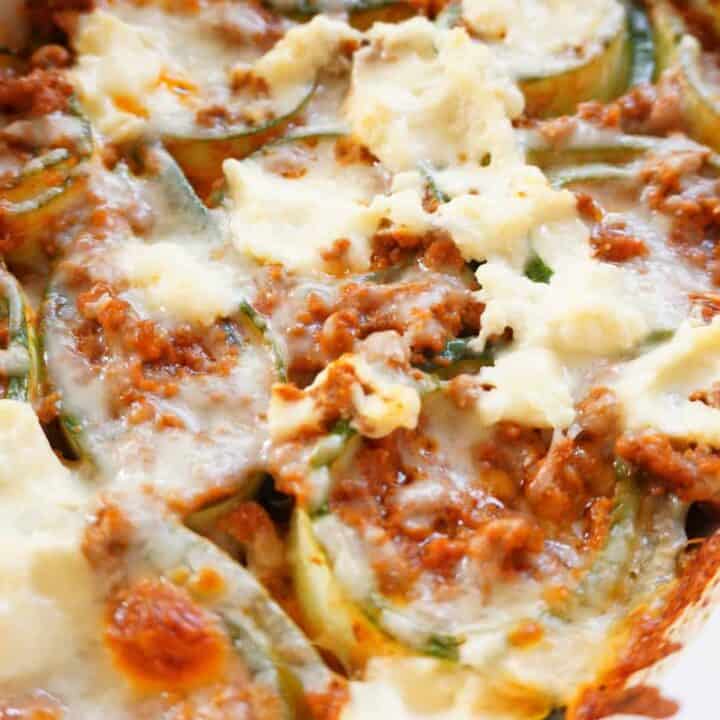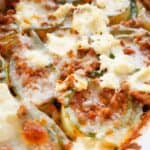 Zucchini Lasagna Pinwheels
Easy Zucchini Lasagna Roll-ups are low-carb and keto friendly. A simple, fast and healthy lasagna with minimal prep, sure to please the entire family!
Ingredients
2

large zucchini

1

lb

lean ground beef

15

oz

ricotta cheese

2

cup

mozzarella cheese, shredded

16

oz

tomato sauce

2

tbsp

Italian seasoning
Instructions
Preheat oven to 350º F. Using a Mandoline, slice zucchini lengthwise into thin strips and place inside a greased oven pan as shown.

Add ricotta cheese to roll-ups.

Layer with mozzarella cheese. Set aside.

Brown ground beef on med heat, drain and add tomato sauce with Italian seasoning. Pour over zucchini rolls and top with mozzarella cheese.

Bake for 20-25 minutes and serve.
Nutrition
Calories:
302
kcal
Carbohydrates:
9
g
Protein:
36
g
Fat:
12.3
g
Saturated Fat:
6.3
g
Cholesterol:
95
mg
Sodium:
634
mg